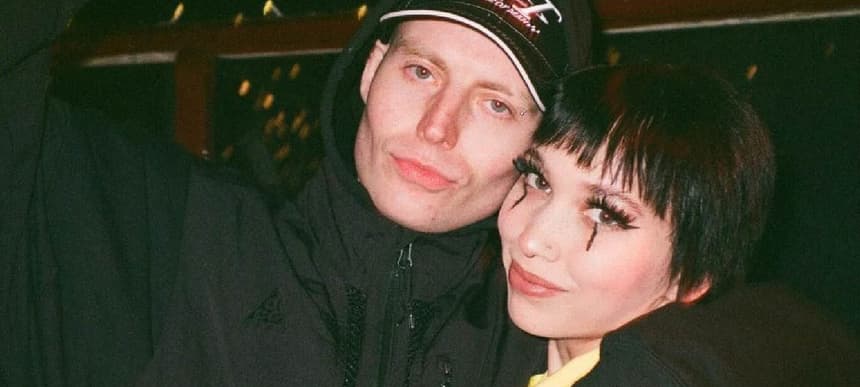 12.07.2022, Words by Billy Ward
phonewifey updates AVA AKIRA's 'Skin' with a euphoric trance twist
Perfect for 2am partygoers and hands in the air swaying at the rave...
AVA AKIRA is continuing the roll-out for her new 'Skin' remix series, this time around letting friend and frequent collaborator phonewifey loose on the single originally released back in April.
The first instalment of the upcoming remix EP recruited Irish producer DJ Kuroneko, who took AVA's jungle influence compounded it with thumping basslines, donk influences and glitching vocals. Sticking to the dance-floor-ready theme running throughout both releases so far, UK hyperpop trailblazer phonewifey puts a trance twist on the Leeds-based artist's newly bloomed romance anthem.
The pair have joined forces numerous times over the last year, including their joint EP 'phoneAVA', a project that weaves between EDM, house and emo rap.
Perfect for 2am partygoers and hands in the air swaying at the rave, phonewifey's 'Skin' remix has a throwback trance sound with intense build ups and unapologetically in-your-face bass. Gaining the stamp of approval from loyal UK rave advocate AVA AKIRA, the new remix intersects a number of the scene's she's already active in.
This latest offering is the final release before AVA unveils the full remix EP of 'Skin', featuring a rendition from US-based rising talent girl_irl, who recently released their own EP 'world champ'.
Stream 'Skin' (phonewifey remix) below or listen with your preferred player here.
AVA AKIRA's 'Skin' (phonewifey remix) is out now on ANIMAVA via DMY.
Submit music for release via DMY Artists.
Read next: phonewifey and AVA AKIRA star in grainy after-hours visual for 'Recall'