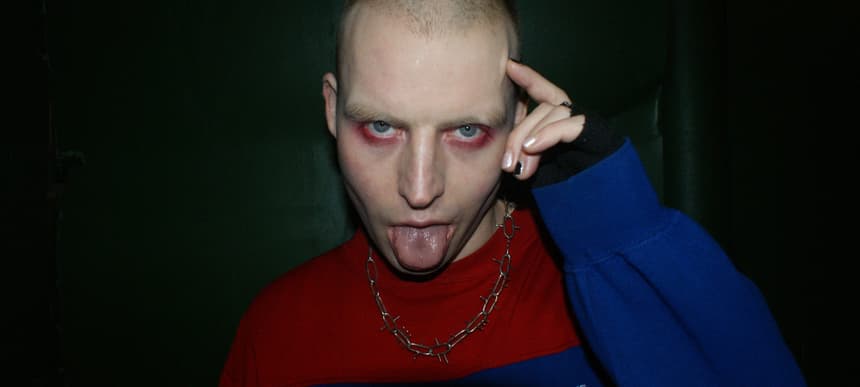 26.03.2021, Words by dummymag
phonewifey showcases two sides of their sound on guitar ballad 'want u' and rave cut 'that was low'
It's out now via our DMY Artists...
London-based dance-pop producer phonewifey today shares a new double single, 'want u' and 'that was low'.
We've been working with them on a string of releases via our DMY Artists, including dance-pop track 'SO BAD' and intense rave smasher 'HIT 'EM WITH A POLE'.
Championed by Spotify today in their coveted 'hyperpop' playlist, the tracks feature Nosgov and xoxoswitch, two of phonewifey's biggest influences.
"'want u' is basically a guitar ballad with some hard 808s and dreamy synths; when I started writing it I instantly heard xoxoswitch's signature high-pitched vocals over it," phonewifey explains. "I think I laid down the hook first and then they sent me their part, which I kinda took as a challenge to get my vocals even more high-pitched and in the stratosphere."
"'that was low' is much more of an EDM/rave-inspired club banger," they continue. "It's always amazed me how many genres Nosgov is able to work in. She seems to effortlessly segue between cloud-rap, alt-rap, emo, club and rave music, experimental sounds, hyperpop, even metalcore and countless other styles, while still being able to sound so recognisable. I'd like to think that my music is similarly varied but also recognisable as my own sound. We have a few songs together but this one is definitely my favourite."
Stream 'want u / that was low' below or via your preferred player here.