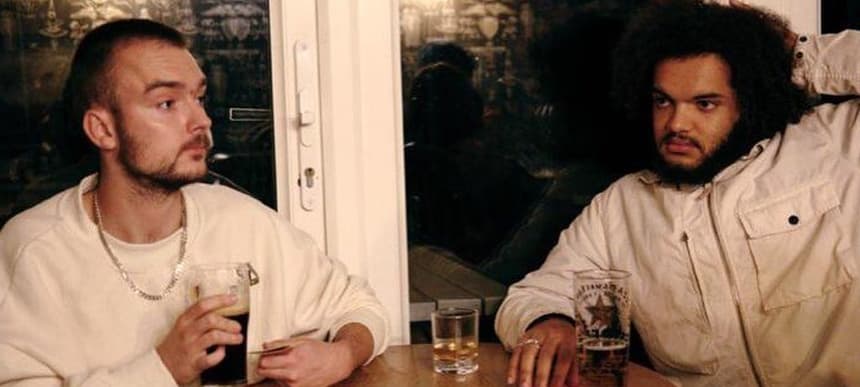 21.07.2022, Words by Billy Ward, Photos by Reuben Bastienne-Lewis
Pinty and Jadasea pay homage to South London on woozy house anthem 'Afters, Lively'
"A late night conversation, a few drinks in and a few too many honesties..."
South London MC Pinty is back with another helping from his upcoming mixtape 'Pinty's House', enlisting his long-time friend, collaborator and fellow Peckham rapper Jadasea on new single 'Afters, Lively'.
Previous double-A side singles saw Pinty take on an old school grime beat with 'Flex', before shifting mood into a fusion of jazz and UK garage on 'On My Own'. The two tracks dropped alongside a vibrant multi-media visual featuring a cameo from viral trainspotter Francis Bourgeois, garnering support from some of the UK's biggest tastemakers such as Gilles Peterson and Annie Mac.
New offering 'Afters, Lively' sees Pinty return to his roots with a late-night ode to South London, deploying his signature garage-influenced flows over a skippy house beat. Ahead of his headline tour of the US, Jadasea follows up with a woozy, blissed-out verse dedicated to the after-party.
"Afters, Lively is a late night conversation, a few drinks in and a few too many honesties," Pinty says on the single.
The Peckham MC explained why he enlisted Jadasea in a post on Instagram: "Jadasea has been one of my closet friends since we met like 15 years ago or so in Peckham Academy. So for my biggest collaboration project to have a song with him was integral. I present After, Lively.."
As with much of Pinty's work, his latest offering is very much a family affair, with guest production coming from his tour DJ and Winged Feet affiliate Nat Home. Featuring vocalists, spoken word and a different producer on each track, 'Pinty's House' is a mixtape in its truest sense with the MC already calling it his most ambitious project to date.
Stream 'Afters, Lively' below or listen with your preferred player here.
'Afters, Lively' by Pinty is out now on Winged Feet.
Read next: Pinty cuts through the London night in video for DJ JD Sports (aka King Krule)-produced 'It's Just Life'