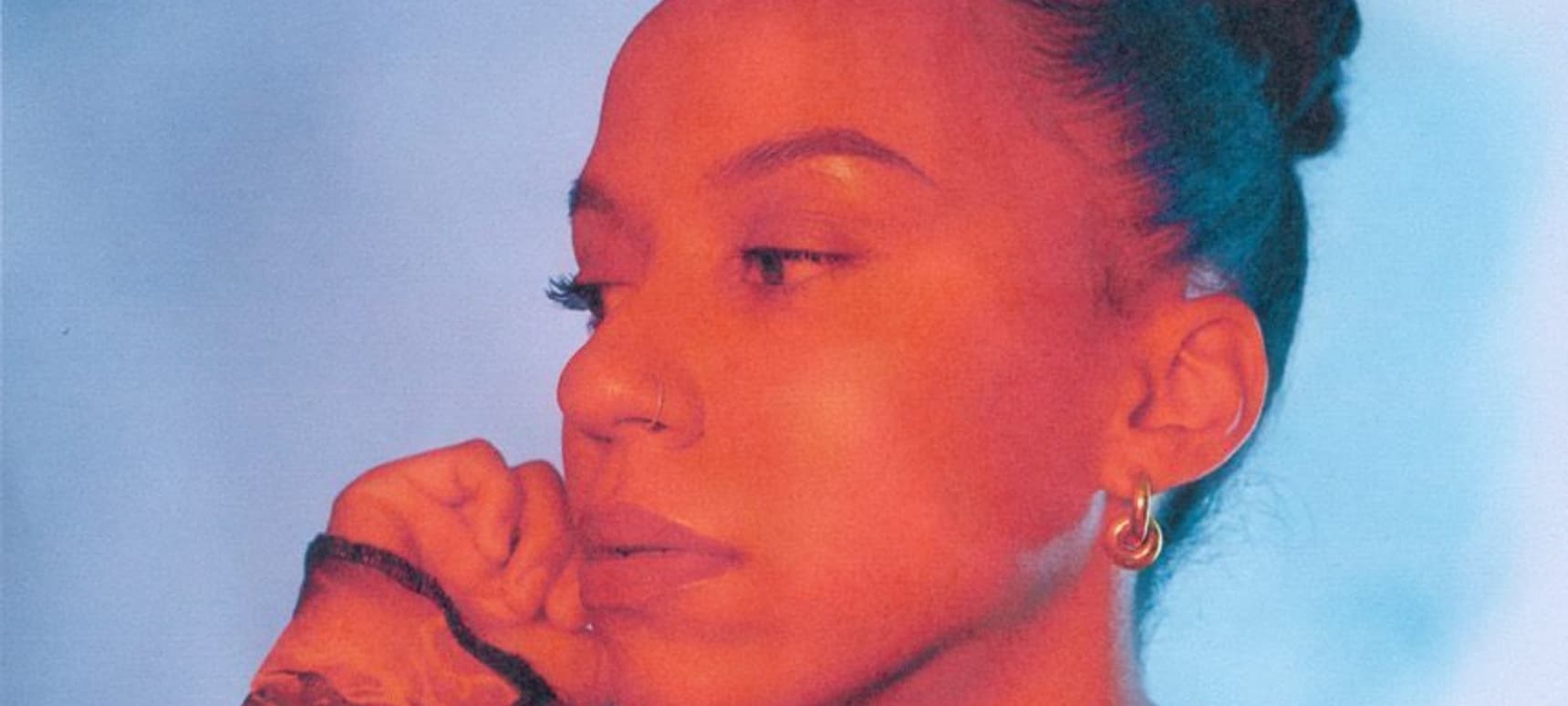 16.08.2021, Words by Maisie Goulsbra
Pip Millett's 'Motion Sick' EP is a moment of growth
To the best friends, brothers, mothers, sisters and lovers...
Hot off the back of her last single 'Running ft. Ghetts', Pip Millett just released her 'Motion Sick' EP, an account of identity, loss, family legacy and Black experience in the UK, conveyed through a prism of a jazz, boom-bam and hip hop. The 23 year old from Manchester has been referred to as an artistic muse by Jorja Smith and received critical appreciation from Mary Anne Hobbs, Benji B and Giles Peterson. Her effortlessly stunning version of 'Make Me Cry' for Colors Berlin in 2019 has since received over 4.5 millions views, and she'll be playing her sold-out headline UK tour in October.
The new EP's five tracks consist of singles 'Hard Life' and the lead track 'Running ft Ghetts' (both of which have accompanying music videos). 'Braid it Back' samples an Otis Redding track, used as a hook like a broken record, 'Sad Girls' is a lo-fi hip hop track featuring Gaidaa, and 'Best Things' has a horn section and lyrics that address best friends, brothers, mothers, sisters and lovers. The combination of Pip's warm tonal quality and production from Joice (Jorja Smith, Loyle Carner, Stormzy) and Josh Crocker (Celeste, Kali Uchis, Gotts Street Park) captures a sombreness that'll have you playing the EP on repeat.
Speaking on the EP, Pip states: "I have often felt lost when things around me have started to change. In recent times I've realised I'm simply 'Motion Sick'. My core self is still there but without change there cannot be any growth. 'Motion Sick' is about the various changes in my life. With this change I have tried to find comfort in the simple things."
Listen to 'Motion Sick' on your preferred streaming service here.
Watch the music video for 'Running' below.
Pip features on Dummy playlist, Next Hype: The Best New Music, listen here.