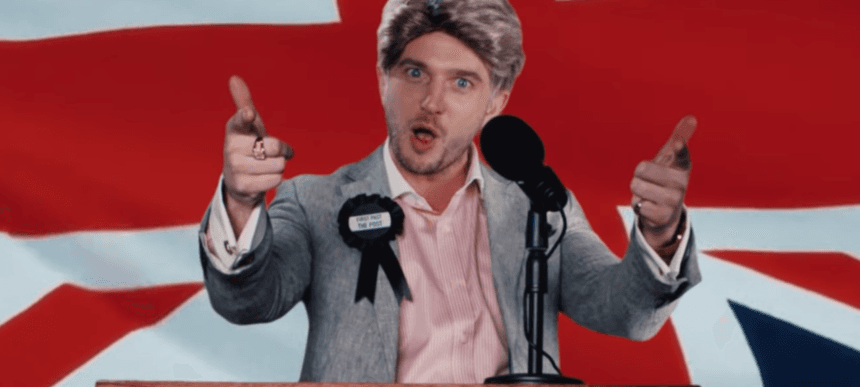 10.12.2019, Words by Billy Ward
Plan B explains the first past the post voting system on new cut
"It's important that people, especially young people, are making an informed vote..."
Multi-faceted artist, actor and producer Plan B has made his return to music with an informative deconstruction of the UK's electoral system in the run up to this week's general election.
Inspired by a desire for positive change, 'First Past The Post' serves to encourage young people to get involved in politics, explaining the importance of tactical voting through a UK hip-hop inspired cypher.
"It's important that people, especially young people, are making an informed vote", Plan B explains. "I just speak about the shit we all see. That's why your vote matters."
This is not the first time the British artist has taken a political stance in his work, with 2012 track 'Ill Manors' acting as a protest against the lack of support from politicians towards the poorer in society.
Speaking of the new song via a message on his website, Plan B says: "three and a half weeks ago I knew nothing about the First Past The Post voting system."
"Writing this song has been an informative exercise for me and the only agenda I have with this video is to try to inform others before this week's election."
Watch 'First Past The Past' now:
Related: Kano, Stormzy, Ghetts and more come out in support of Jeremy Corbyn