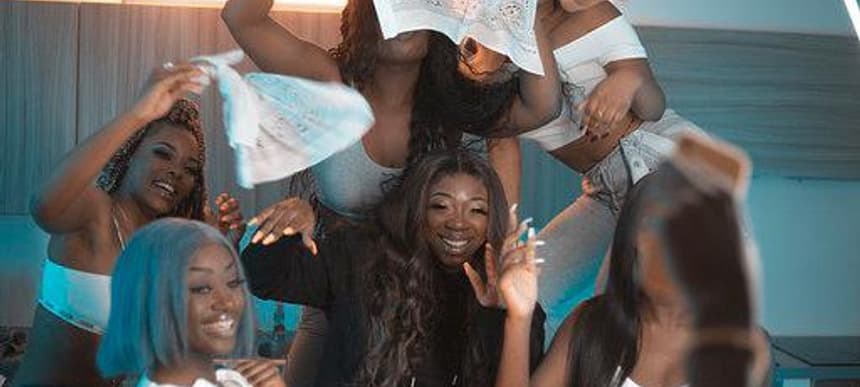 24.04.2020, Words by Felicity Martin
Premiere: Abigail Asante shares explosive debut single 'Stupid'
It's the debut solo single from the multi-talented drill upstart...
Forget being a double threat – UK drill upstart Abigail Asante has many talents under her belt. Labelled the first lady of drill, she's a rapper, dancer, author, actress, business owner, Youtuber and self-made entrepreneur.
Formerly a partnership with Ivorian Doll where she was known as Abigail, she's undergone a rebrand as Abigail Asante in a nod to her Ghanaian heritage, and her debut track 'Stupid' is out today via Moves Recordings. Produced by Chris Rich – the brains behind tracks by Aitch and Dig Dat – it shines a light on her assured flow and honest, barbed lyricism.
"I wanted people to engage with my tone of voice," Abigail says of the track. "Because you can hear the passion in it when I tell my story. I wanted to have a comeback whilst including some of the things that I went through on social media so people aren't left with a cliffhanger – the last time me and my former music partner had any contact, I didn't explain what happened, or how I was treated whilst in a duo."
"I also wanted it to have a bad b vibe to boost confidence or those who aren't confident… "If you want a bad girl we can do this" just explains my personality. I'm always ready for anyone that comes at me..!"
Watch the video for 'Stupid':
Read next: The 10 Best Drill Tracks, according to 67