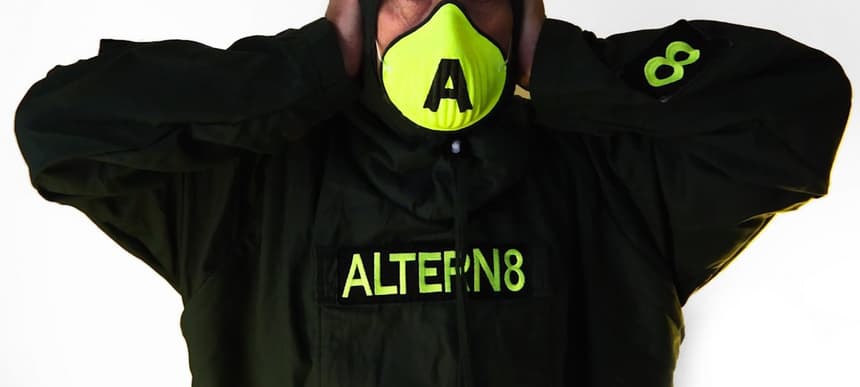 09.11.2020, Words by Felicity Martin
Premiere: Altern 8's first single in 27 years gets a slamming Denham Audio rework
Profits are going to the WeAreViable campaign that aims to help the creative industries through the pandemic..
While there's been plenty of bad news this year, not all of it's been bleak: UK rave cult heroes Altern 8 made a return to music, dropping their first single in 27 years.
'Hard Crew' finds them retaining an old school hardcore flavour while also sounding fresh and current, and their first release since 1993's 'Everybody' has been a fixture in their live sets for the past five years.
It arrives with remixes by Samurai Breaks feat DJM, Mechanizm & Kin and Denham Audio, the Sheffield trio whose skull-shattering remix we're premiering below (listen to Denham Audio's Dummy Mix here).
The track is being released to help fund the WeAreViable campaign to pressure the UK government into supporting the arts and events industry during the pandemic.
The duo became known for their iconic dust mask getup, and you can now dress for the pandemic with an Altern 8 face mask.
Stream or purchase the whole release, which is out via Stafford North, here.
Read next: The 10 Best Warehouse Rave Tracks, according to Altern 8's Mark Archer