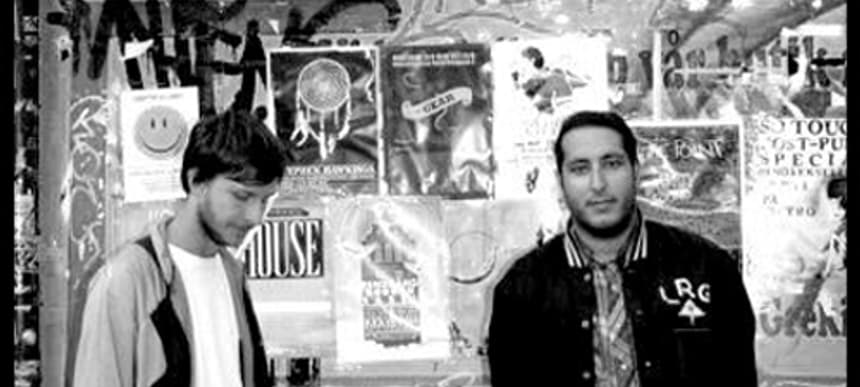 01.12.2015, Words by dummymag
Premiere: André Laos - Soy Beaner (Shakarchi & Stranéus CR-78 Vacation)
Monologues Records is the offshoot of the acclaimed Monologues Podcast, where invited producers and live acts mix an hour of their own material. The series has racked up over 300,000 plays so far and has also spawned a radio show broadcast on 25 stations across the world. With their first party at Farbfernseher in Berlin teeing up a residency at the intimate club, next year will see them host parties further afield and support emerging talent in electronic music across the globe as well as fleshing out the record label arm, Monologues Records.
Now celebrating its first year in operation, Ben Gomori's Monologues Records output has spanned from deep house to chugging disco, glitchy tech to broken beat and more, delivering a diverse range of sounds from some of the most exciting and fresh producers around. The label's stellar efforts are marked with a compilation this December, The Class Of 2015', which rounds up the first eight releases on Monologues, alongside a flurry of new and exclusive material.
New remixes and exclusives come from across Europe and beyond, with releases from producers in Sweden, Denmark, Germany, Mexico and the UK. The track we ear-marked is by two BFFs from Gothenburg, Shakarchi & Stranéus. Faik Shakarchi and Daniel Stranéus originally met at their local tapas joint and in between washing dishes and serving patatas bravas, they burst out beats. Such a chance meeting resulted in releases on Malmo's Geography and Studio Barnhus, bringing us here today for the pair's remix of André Laos' Soy Beaner. Despite the impending doom all around us and the manic Dulwich Shih Tzu's barking outside my window, Shakarchi & Stranéus' remix has me #calm. Like Damon Eliza Palermo's 'Clouds Of David' on 1080p, it reminds me of Little Fluffy Clouds, although instead of smoking a blunt with 'Geogaddi', the Soy Beaner remix is swimming with Cluekid's Dolphin in a pool of purified Evian water.
Pass me the inflatable crocodile.
Monologues Records' 'The Class Of 2015' is out December 14th (buy).