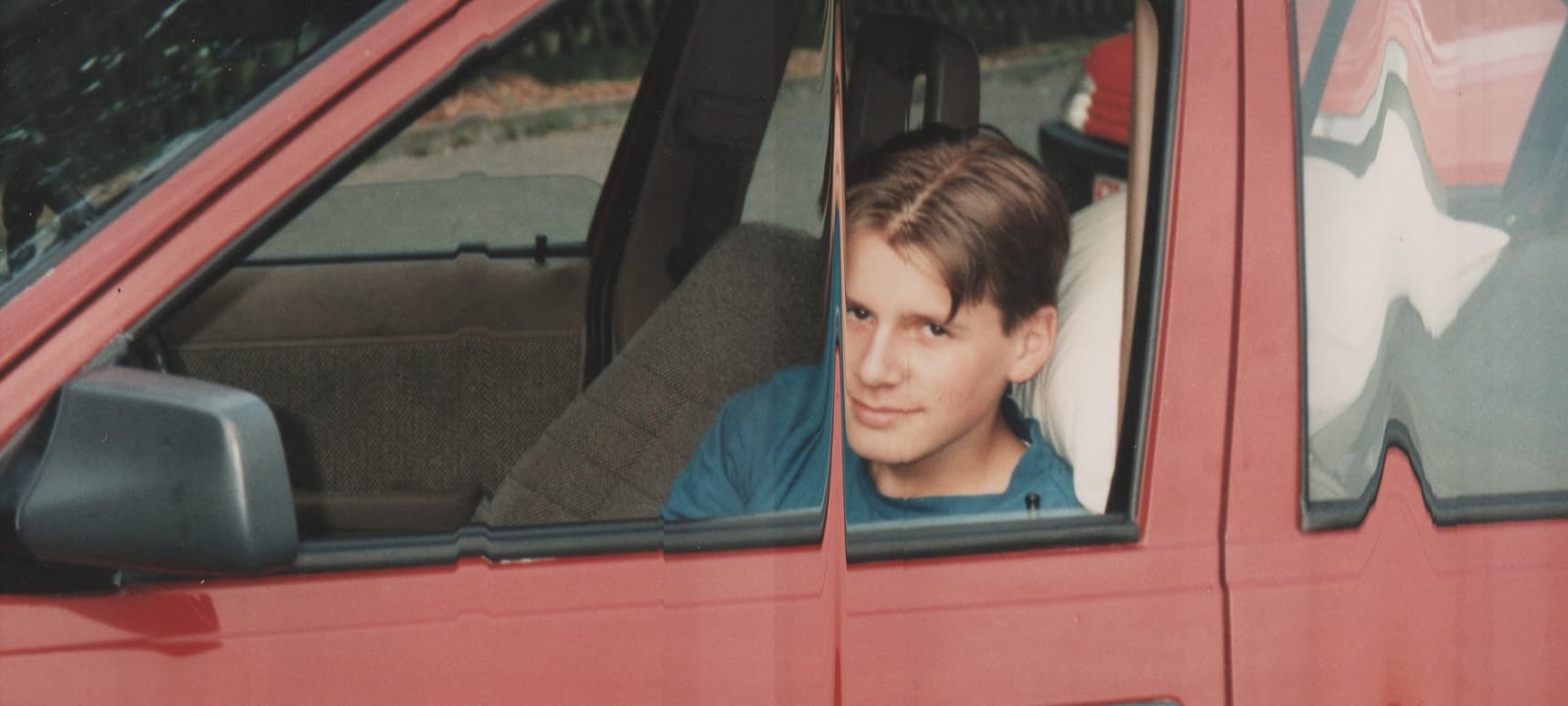 21.11.2019, Words by Felicity Martin
Premiere: Clark goes full throttle on the slamming 'Branding Problem'
Listen to the "limited edition club gear" now....
Chris Clark continues to be one of the most innovative figures in electronic music. Recently advocating more classically-minded material on his intimate 'Kiri Variations' LP (listen to the eerily atmospheric 'Primary Pluck') and performing skewed renditions of Bach compositions at the Royal Albert Hall, new 12″ 'Branding Problem' is a return to the rave-indebted sounds he does equally well.
The title track, which we're premiering below, accompanies the already released b-side 'Legacy Pet'. Released via his very own Throttle Records, it finds Clark manoeuvring jagged, searing synths over a sweltering techno beat for a result that zeroes in even further on his distinct sound.
The quote he's supplied with the release is quintessential Clark in his straight talking style, with him describing the proliferation of generic background music "like it's some sort of air freshener you spray in your Uber."
He adds: "For some reason I'm imagining a future where Elon Musk does a streaming deal, so he can prance around controlling nano implant VR chips for 1 million amortal coastal elites, while the rest of us don't have electricity and only manage one rave a year – to a sound system powered by rationed candles. This is music for that fantasy scenario, ha.
"Anyway, I don't want these two tracks to be part of background air freshener world. They are limited edition club gear. I wanna play them out so badly in my live show."
Listen to 'Branding Problem' exclusively now:
Clark's 'Branding Problem' comes out on November 22nd – pre-order it on digital/vinyl here.