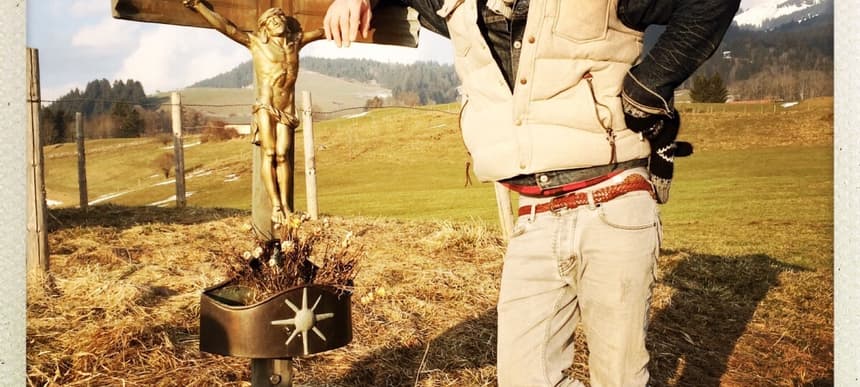 11.04.2018, Words by dummymag
Premiere: Fahrland - 5/4
To those familiar with the output of Cologne-based imprint Firm from back in the early 2000s, the name of Geiger, alias Nass, shall undoubtedly ring a bell. Herald of a hedonistic melange of funk-soaked electro-pop and guitar-riddled synth music, sitting somewhere close to acts like Ween and Junior Boys, Alexander Geiger is about to break an eight-year hiatus with the drop of his debut album under the newly-founded moniker of Fahrland.
A release that both encompasses a healthy dose of the discoid tropes from the Firm era but also aspires to split with a segment of it, geared towards exploring further undisclosed fringes of his shape-shifting sound universe, Mixtape Vol.1 is the fruit of a decisive move from the sleepless Berlin to the peaceful countryside landscapes of Fahrland. Versatile and inclusive, the album sweeps a polyamorous gamut of styles and tempos like an answer to the virtual prisons that inhibit us on a daily basis, straying away from normative standards and classic full-length calibration as a result.
Listen to a taster from the project, '5/4', below.
Follow Dummy's curated playlists on Spotify.