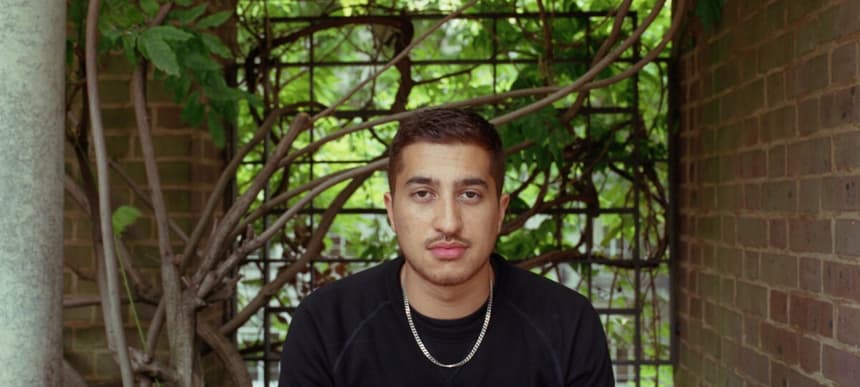 01.02.2018, Words by dummymag
Premiere: JD. Reid - Different (ft. Bossman Birdie & Ghetts)
Fresh off scoring a platinum plaque for producing one of our tracks of 2017, Mabel's 'Finders Keepers', JD. Reid is getting ready to release his new mixtape, Tree, via his own Baby Gravy label. The project is the culmination of a long and winding road for the sought after north London producer, who has quietly been behind some of our favourite bangers, most of which come from 2017's Calibrate EP, released on Rinse.
Tree (artwork below) is a 15 track mammoth filled to the brim with special guests – slowthai, Katy B, Mr. Mitch and Drae Da Skimask to name a few – but Reid's underlying intention is to showcase the varied roots of his musical make up, encompassing grime, rap, jazz, pop and everything in between. "It's a representation of where I feel I'm at right now", he says. "I'm not worrying about conforming to one style or genre or having to be one thing. I'm just making what I feel and having fun with it."
Today, Reid shares the bombastic 'Different' enlisting grime kings Bossman Birdie and Ghetts for a slick, weaponised lyrical attack, with memorable bars and flows aplenty.
Listen below, and scroll further down for the mixtape's tracklist.
Tracklist
1. Tree ft. Chloe Bodur
2. I Really Hope ft. Oscar #Worldpeace
3. Metropolis ft. Roses Gabor
4. XXL ft. Fatima
5. Hum ft. 808INK
6. Just Know ft. Henry Wu, Venna & D Double E
7. Murderer ft. Jevon
8. Root ft. Mr. Mitch
9. Different ft. Bossman Birdie & Ghetts
10. Piggy Bank ft. slowthai
11. Us ft. Reeko Squeeze
12. Lunar ft. Drae Da Skimask
13. Call Your Bluff ft. Katy B
14. Home ft. Jvck James & Venna
15. On My Own ft. Jay Prince
Check out Dummy's curated playlists on Spotify.