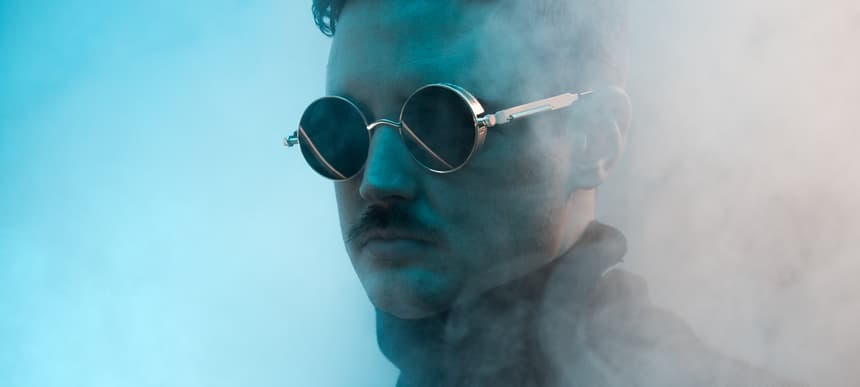 02.05.2019, Words by Felicity Martin
Premiere: L-Vis 1990 shares '90s-inspired love jam 'Caught Up'
It's taken from TOKiMONSTA's forthcoming 'Young Art Sound II' compilation...
Night Slugs has always been a label that looks to the past and future simultaneously, and the latest offering from co-honcho L-Vis 1990 harks back to the '90s with its neon, low-slung synths and a syrupy vocal from newcomer Brook Baili.
It's taken from TOKiMONSTA's 'Young Art Sound II' compilation – the follow-up to 2017's 'Young Art Sound' that gave a platform to rising talent from a number of different genres.
"L-Vis 1990 has always been one of my favourite producers," TOKiMONSTA says. "His music is an impressive balance of forward thinking and nostalgia. This original for our compilation is an amazing example of just that – a futuristic classic."
"'Caught Up' is from a series of '90s-inspired love jamz I've been working on with a host of exciting new London voices," L-Vis says of the track. "This project is all about bridging the gap between generations; putting new voices on instrumentals with that old school flavour. Brook is a massive talent, her voice is like candy and her songwriting is amazing. I'm really happy Toki choose this song for the compilation; it's great to see her supporting a wide range of artists from different scenes."
Listen to 'Caught Up ft. Brook Baili" now:
L-Vis 1990 recently put out a stomper of a release, 'Wind 'Em Up', as Dance System – read his list of the 10 Best Freak House Tracks.
TOKiMONSTA's 'Young Art Sound II' compilation comes out on May 3rd 2019 via Young Art Records.