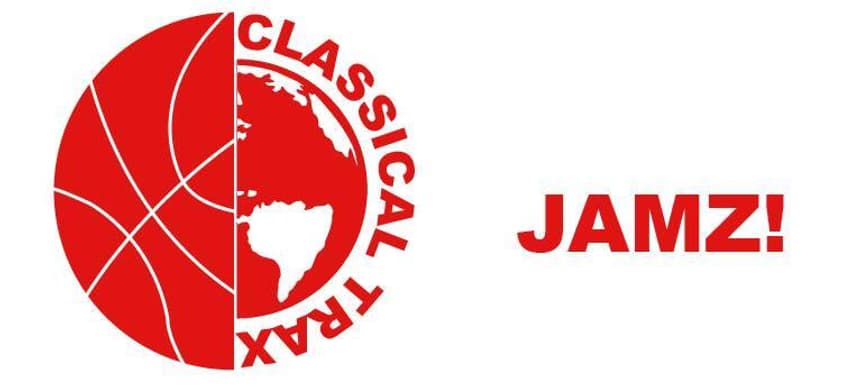 08.10.2015, Words by Natalie /
Premiere: Lorenzo BITW - Get Together
Facebook musical community Classical Trax has been royally poppin' off over the past few years. There's a waiting list to join and some of your favourite underground DJs are probably posting about cool shit they're doing and the new edits or productions they're working on. Sometimes they even share them too. It's probably a good place to go if you're looking for a rare acapella to lay over a bootleg, or want some pointers on how to put together your first release. Everybodies got your back at Classical Trax.
So it only made sense that basketball obsessed founder Matt Lutz made a compilation featuring all the young bucks in the crew. Named 'JAMZ!' – it's as it says on the tin, with a huge basketabll eclipsing the world as the logo (plus some cool artwork below, designed by Tom Handy).
Giving us a taste of things to come, Classical Trax offered us a first play of Vatican City's Lorenzo Bitw's contribution to the compilation, Get Together. Bringing the sound of piano house forward into 2k15, it blends up cutting club tracks with some powerful keys that the '90s wouldn't say no to. We are officially pulled in by it and ready for me…
Classical Trax JAMZ! compilation tracklist:
anz-skeppy's chorus(devils mix)
V.Geels ft Mapalma-Thunder Trak(mastered by Imaabs)
Monotronique-Rootz Fire
Draft Dodger-Stank
Snowy Beatz-Liar
Lorenzo Bitw-Get Together
Ida Dillan-Remote Control
Creep Woland-GUNPACK'N
AN System-Matalo
Street Of Terror-Streets Of Terror
Scheele-Vacuous
Louis Me-J-Will's Elbow Pass
Grrl-Mountains
Lil Tantrum-aggressor
Rivera-Flexo
Etevleh & Morten_HD
Dellity-Ad Nauseum, Ad Libitum
Tesche-Ultraworld
Deena Abdelwahed-El Bortou9ala
Dreem Trans-Deus Ex Machina
Bob Traxx-Devil Drumz
JAMZ! will premire on October 27th via the Classical Trax website (load me up scotty).