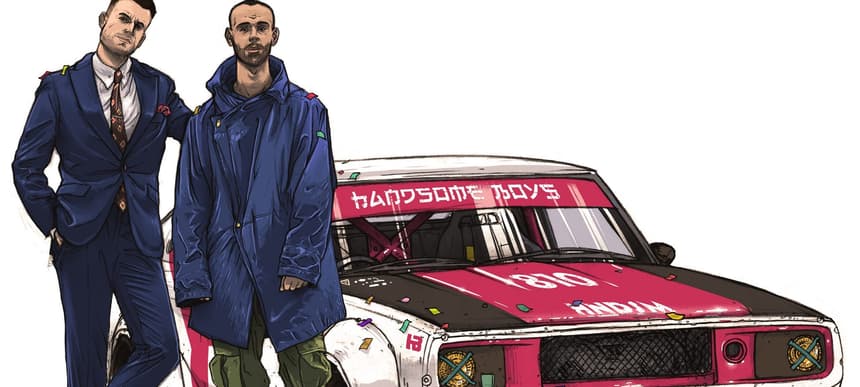 03.02.2020, Words by Felicity Martin
Premiere: Handsome Boys (Moleskin and Boardgame James) drop R&G cut 'Take Your Time'
Their grime-meets-R&B EP is set to drop on Valentine's Day...
Moleskin and Boardgame James are teaming up under their Handsome Boys guise for a brand new EP.
Between 2015 and '18, the pair hosted a beloved radio show of the same name, dedicated to playing as many of their own purpose-built productions as much as possible.
Set to drop on Valentine's day, their joint 'And The Award Goes To' EP will be an outlet for their sweet and bubbly grime-meets-R&B sonics, influenced by the lineage of pirate radio and New Jack Swing.
Mixed by Bok Bok, the record arrives on Boardgame James's freshly-minted 1000Doors label, set to house a collective of producers (including Yamaneko and newcomers Rimplton and Shaytaan) making instrumental grime, showcasing some of the dubs and productions from the Handsome Boys show.
We're premiering the EP's 'Take Your Time' below – tune in now.
'And The Award Goes To' is released by 1000Doors on Feb 14th 2020 – pre-order it here.