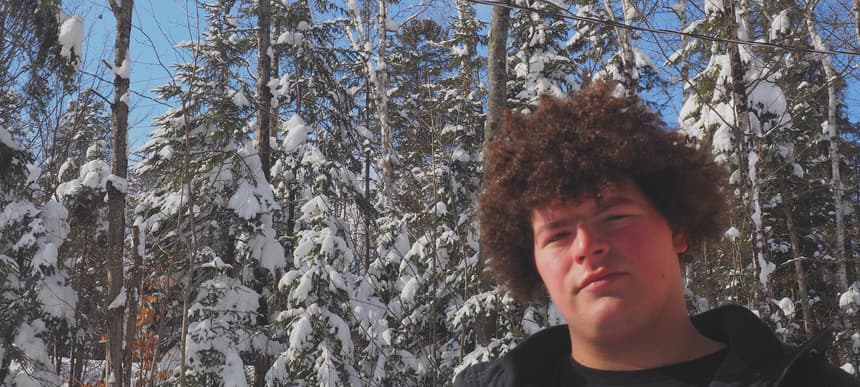 10.03.2021, Words by Felicity Martin
Premiere: Montreal's SIM debuts on Nervous Horizon: hear 'Chased'
The snapping cut channels the producer's love of dancehall and FDM
We've been enamoured with Canadian producer SIM for some time, premiering 2019's incredible (and foreshadowing?) 'Lockdown' featuring 45DiBoss that was inspired by a period of hardship.
The Montreal beatmaker recently signed to Nervous Horizon, the global electronic visionary label headed up by TSVI and Wallwork, who kick off their year with SIM's 'Terminate' EP.
"Writing the 'Terminate EP' felt really intuitive and made sense," SIM says. "As a raver kid myself, channeling this need to party towards my own craft was sort of therapeutic and gave me hope that a new era is on its way. Heavy subs shaking you to your core, squeaky synths echoing in the depths of the warehouse, sweat dripping down your face, this collective motion of hundreds of people, just moving to one rhythm. One pulse. That is what inspired me to write this EP."
SIM's first entry point into music was within the dubstep scene, although he would later be introduced to the likes of Epic B, Uninamise, Hitmakerchinx and Brooklyn's wider FDM network in New York. He now cites his main influences as artists like King Tubby and Dave Kelly, as well as Plastikman, Jeff Mills and Equiknoxx.
'Chased', which we're premiering below, wears those influences on its sleeve, fitting somewhere between the worlds of dancehall, FDM and gqom via razor sharp snares, stabbing bass and whirling alien synths.
Listen to 'Chased':
SIM's 'Terminate' EP will be released by Nervous Horizon on March 12th 2021 – pre-order it here.