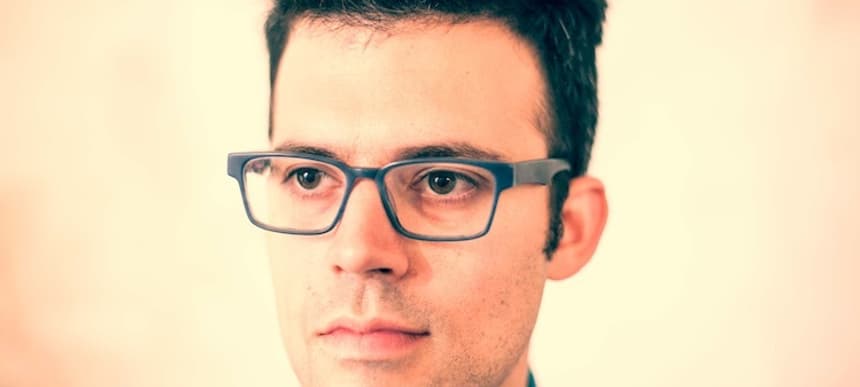 09.10.2015, Words by Natalie /
Premiere: Naytronix - Mister Divine
As the bassist of tUnE-yArDS, it's no surprise to find the prominence of experimental multi-rhythms on Nate Brenner's new album as Naytronix. The multi-instrumentalist/producer's forthcoming release, 'Mister Divine', is his (premiering below) most telling and engrossing work so far. Moonlighting with multiple genres and influences, Brenner tones down the clamour, and gives light to an ambience suited to moments of reflection than polymath complexities. Speaking about the album, Brenner says that 'Mister Divine' is a portmanteau that him getting his life back after working tirelessly with his other projects. "The record is a reaction to that whirlwind – about being lost but also finding my identity in a way," he says in a statement as if simply unwinding wasn't enough.
Featuring the nostalgia-tinged singles Back In Time and the album's title-track, Naytronix's second full-length for City Slang is home with like-minded musicians Pick A Piper, Sinkane, and, of course, Caribou. Part of this shift is a result of the way Brenner conceived the album's writing and recording. Written on tour buses and hotel rooms, the sense of movement is palpable in Dream and Living In A Magazine, that function like travelling soundtracks with Brenner's stream of consciousness lyrics as your ever-reliable narrator. Veering away from the mutant-dance sensibilities of 2012's 'Dirty Glow', 'Mister Divine' is a work that pins together a wistful, minimal sound that is clean and calm, and previews extra dimensions should you be curious enough to join him.
Listen to 'Mister Divine' below and check out Naytronix's tour dates across the U.K. underneath the player.
'Mister Divine' tracklist:
01. Mister Divine
02. Starting Over
03. Dream
04. Back In Time
05. The Wall
06. I Don't Remember
07. Future
08. Living In A Magazine
09. Shadow
Naytronix will release 'Mister Divine' on October 16th through City Slang (pre-order).
Naytronix tour dates:
November 25th: UK Birmingham, Rainbow Cellar
November 26th: Bristol, The Old Bookshop
November: 27th: Leeds, Brudenell Social Club*
November: 28th: London, Shacklewell Arms
November 29th: Brighton, Mutations Festival
* w/ Ought