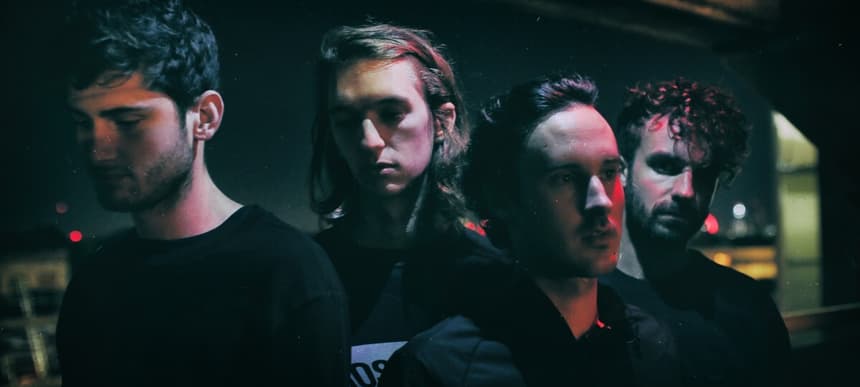 09.02.2016, Words by dummymag
Premiere: Oleka - Together
We previously covered emerging South East London outfit Oleka back in November when they dropped an off-kilter pop jam, The Thing About You.
The guys return fresh for 2016 with Together. A dusky love song, it follows in the footsteps of the group's penchant for "night music and thinly disguised Drake covers."
Listen to Together below and catch Oleka losing their live show virginity with us this Thursday at Dummy Presents: No Pain In Pop down in Miranda, Ace Hotel London. What's more, they'll be joined by Throwing Shade, Jire and 'bad gear' fetishist Sim Hutchins (and it's free entry!)
Hey guys, how's 2016 treating you so far?
Oleka: "Hey! We're good! We put our first music out into the world at the end of last year and since then have been working on new stuff, demoing and working out how to play it all live. We're trying to work out how to make the world care about us."
Tell us more about Oleka – how did you form and what's your mission?
Oleka: "We've all been knocking around in South East London for a few years. We've helped each other out with various music projects before and then started Oleka as a serious thing just over a year ago. I guess our mission is just to write honest stuff."
Putting yourselves in the music writer's shoes here, but how do you describe your sound?
Oleka: "Night music, thinly disguised Drake covers."
What do you have in store for the No Pain In Pop showcase on Thursday? What can we expect?
Oleka: "It's our first show so we have no idea what is going to happen. But no backing tracks – just wall to wall bangers and nerves."
If you could perform in any outfit (no financial boundaries), what would you choose? (White tracksuits, yadda yadda)
Oleka: "Monochrome velour and plenty of Fendi."
Any shout outs?
Oleka: "Out to anyone that's listened to us so far!"
Oleka play Dummy Presents: No Pain In Pop at Miranda, Ace Hotel London on February 11th (free with RSVP).