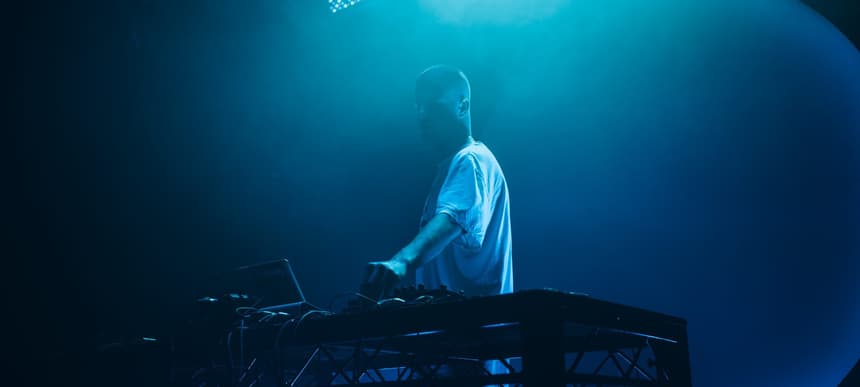 26.03.2020, Words by Felicity Martin
Premiere: Hear Paleman's cavernous percussion-led slammer 'Wax Wasp'
While we might not remember what being in a club feels like any more, try and pretend by closing your eyes and listening to 'Wax Wasp'...
As someone who's studied jazz and trained as a jazz drummer, Paleman knows a thing or two about percussion and the freedom it allows.
Ever-creative and forward-thinking, the Manchester producer is returning to his self-titled imprint for the four-tracked 'PLMN004'.
The release follows last year's sold-out, one-take improvisations of 'PLMN003' and 'Music for Three Cymbals', a record improvised using (you guessed it) three cymbals, two mics and some mallets.
'PLMN004' is full of dark, shadowy club constructs like 'Wax Wasp', which we're premiering below. Placing drumwork front and centre of the track, Paleman goes for cold and cavernous techno, employing rhythmic switch-ups and dull thuds, sounding like as though someone's hammering on the door.
In anticipation of the EP coming out on April 17th, listen to 'Wax Wasp' in full:
Listen to Paleman's excellent, improvisational Dummy Mix.
Pre-order 'PLMN004' on digital and vinyl here.