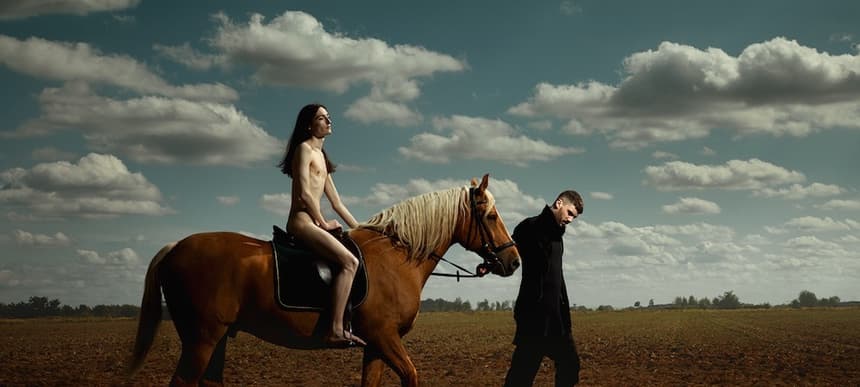 09.10.2015, Words by Natalie /
Premiere: Sam Tiba - Sunshine Pulse (feat SIROJ)
Sam Tiba is part of Brodinski's French watertight squad (and label) Bromance, and the super-cool, collectively awesome clique, Club cheval. If that's not enough, his back-catalogue also features work with Bloody Jay, Theophilus London, Bricc Baby Shitro and has cut remixes for the likes of Twin Shadow PLUS modern day R&B heart-throbs The Weeknd and Jason Derulo. From just reading that, I'm assuming Sam has a sick sneaker collection, and I have no idea why. Bet he does though.
Sunshine Pulse, featuring SIROJ, is plucked from Sam's EP 'Not Dead Yet', which is out on Bromance Records on October 16th. If the mood-raising tones of Sunshine Pulse are anything to go by, the rest of the release is probably going to blow our socks off. In his own words, Sam calls its, "a real fusion between my soul and R&B influences on one side and house vibes on the other."
We caught up with Sam below to find out more about life in a super-squad with a super-schedule. Plus…he'd buy all his team a rose of Valentines Day if he could.
Hey Sam. What's going on at the moment? Did we catch you at a good time?
Sam Tiba: "You caught me at a great time! I'm working with Louis Brodinski on our next rap project, just finished a solo EP and my band Club cheval is releasing their debut album in a few months!"
Tell us more about Sunshine Pulse – if you had to review or describe the sound, what would you say?
Sam Tiba: "I would say that it's a real fusion between my soul and R&B influences on one side and house vibes on the other."
Is there a good mood or time for listening?
Sam Tiba: "Any mood really, but I guess this is the type of track that can make someone who feels down a bit better. The chords of the track are full of hope."
Tell us more about the album cover, I like it. How come somebody ended up riding a horse naked? How did they get there?
Sam Tiba: "Oh it's pretty simple. I just went to hell, signed a deal with the devil, and brought a cursed angel back on earth."
How do you find releasing on Bromance – are you guys like a lil family? Dinners and drinks together, maybe buying each others roses on Valentines Day?
Sam Tiba: "Yes, we are a real family. I spend enormous amounts of time with Club cheval of course, but also with Brodinski and the others from Bromance. A lot of dinners, drinks, reunions, discussions. If I could, I would definitely buy a Valentine's Day rose for each member of my team. They deseeeerve it [Future voice]."
What's next for you?
Sam Tiba: "A tour to present the EP in Europe in November, a second Homieland compilation still curated by Brodinski, and the most important – Club cheval's debut album – which is out at the beginning of next year. Exciting times."
Sam Tiba's EP 'Not Dead Yet' is out October 16th on Bromance.