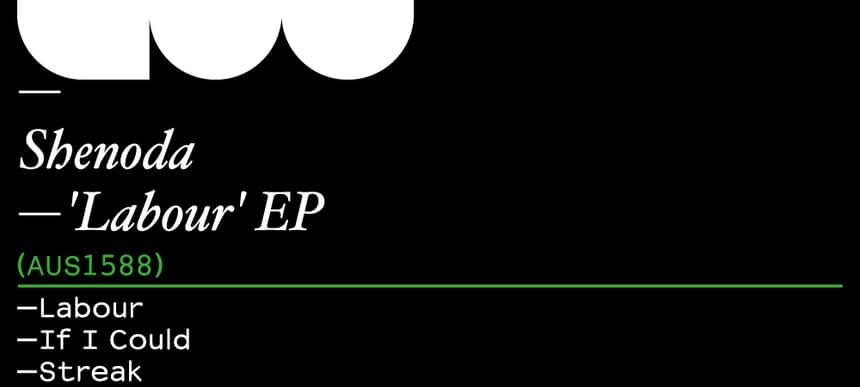 27.10.2015, Words by Natalie /
Premiere: Shenoda - Labour
AUS Music wrap up yet another solid year by welcoming Cambridge based producer Shenoda into the fold for his first full length release. Effortlessly marrying house and techno, his stellar efforts on Electric Minds, Hypercolour, and ManMakeMusic previously captured the attention of AUS, paving the way for his forthcoming four-track EP, 'Labour'.
Bubbling up amongst the boiling synths of Sunbeam Bloodstream, glacial sweeps of Streak, and metallic edge of If I Could – the EP's title track Labour is a slab of sunrise house, with darting rave stabs heralding back to open-air parties in the middle of nowhere, with no real end in sight.
Shenoda's 'Labour' EP is out November 11th on AUS Music (pre-order).