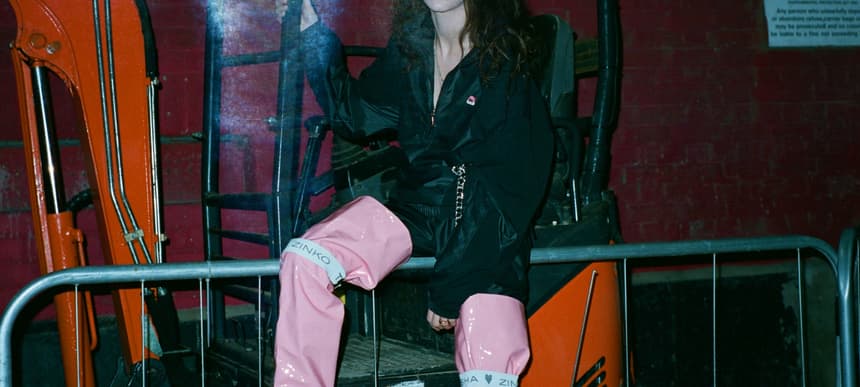 14.02.2019, Words by Felicity Martin
Premiere: Skepta collaborator Daisy Maybe shares two dimensions of her sound on 'Cinnamon' and 'Stop'
The musician and model showcases two sides to her sound, plus announces a new 'Psychosexual' project...
With just a couple of tracks to her name, Daisy Maybe has already established herself as a singular talent. A musician first and model second, the singer-songwriter has a clear knack for writing a hook, while brandishing an intriguing visual aesthetic (with the photo on the right courtesy of frequent collaborator and fellow fashion world mainstay Bee Beardsworth).
Having recently joined forces with Skepta for slow-burning cut 'The Answer', the track features on Daisy's just-announced eight-track project 'Psychosexual' – a glimpse into the many facets of her sound.
'Cinnamon' and 'Stop', which we're premiering below, fit two of these side by side. 'Cinnamon' finds Daisy pushing a psychedelic pop sound, while 'Stop' is more of a heady modern soul number with a dark edge, complete with distorted guitars.
Daisy Maybe's 'Psychosexual' project comes out on March 8th.