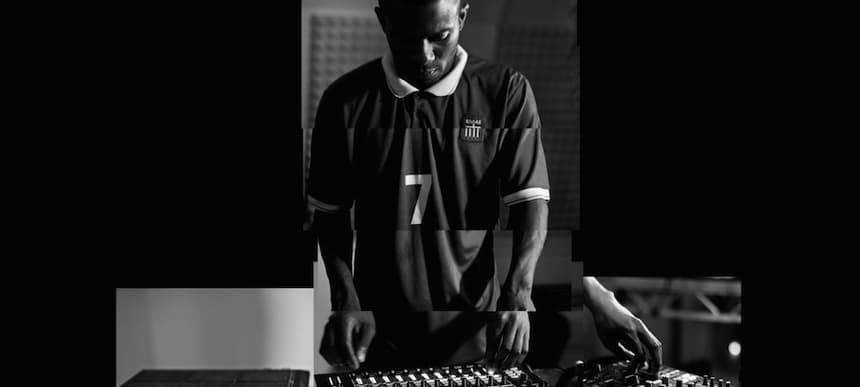 03.09.2015, Words by Sean Murray
Premiere: Sporting Life - Looks Good On You
Ratking member and producer Eric Adiele doesn't rest on his laurels. When he isn't working the day job with his fellow companions Wiki and Hak, he's moonlighting under his Sporting Life alias, spending his hours tinkering on his beloved Roland SP-555 sampler – which his debut album on R&S Records takes its name from.
Following the lead single Badd, Sporting Life's new track Looks Good On You shuns gospel vocal samples and jittery drum n bass for a glistening new gem that owes itself to future-jazz than hip-hop. With a swirling and woozy sequence, the instrumental is kept in check by a thumping drum beat that keeps the track from delving into the cosmic slop it promises to be if not contained.
The new single – premiering below – arrives ahead of a free release party/live performance at London's Dance Tunnel this evening (September 3rd), with DJ sets coming from Micachu, Shama Anwar, and Boothroyd. Details can be found here.
Listen to Looks Good On You below.
Sporting Life will release '5'55's' on September 18th through R&S Records (pre-order).