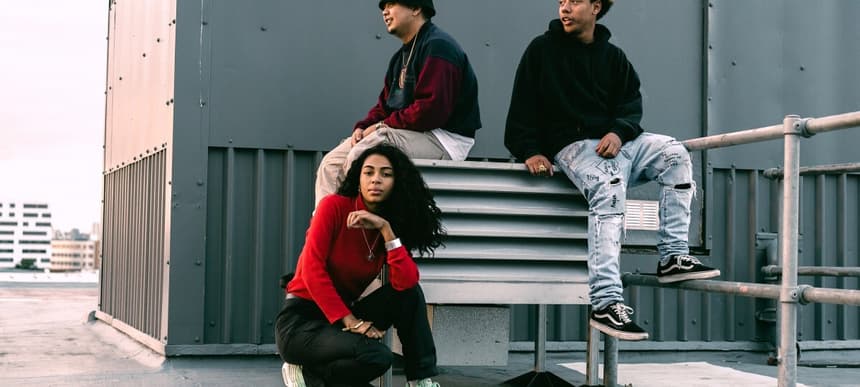 03.11.2017, Words by dummymag
Premiere: The Age of L.U.N.A. - Feels So Good
London based hip-hop group The Age of L.U.N.A have been a breath of fresh air since their arrival in 2015, sonically marrying the groove of the golden age of 1990s hip-hop with glitchy, jazz-infused soundscapes. Consisting of singer Daniella and rappers Butch Arkas and Kyote Noir, they have just annouced their self-titled debut album, which is due for release in early 2018 along with their latest musical offering, 'Feels So Good'.
The track is a refreshing injection of musicality to the UK rap scene and as feel-good as waking up sober on a Sunday morning, with Daniella's honey-soaked vocals interwoven between the syncopated bars from Butch and Kyote, laid over the grooving instrumental from producer NK-OK. 2018 cannot come quick if this is what we have to look forward to.
Listen to 'Feels So Good' exclusively below.