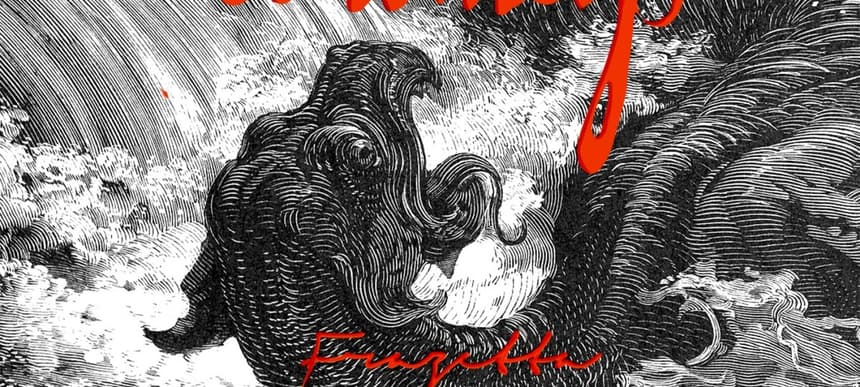 09.11.2015, Words by Natalie /
Premiere: Unmap – 'Frazetta' EP
'Frazetta' is Wellington, New Zealand vocalist and producer Unmap's debut EP release. Coming two years after his last single Good Love, 'Frazetta' is named in homage to legendary American science fiction and fantasy artist Frank Frazetta (1928-2010), best known for the iconic Conan The Barbarian book covers he painted in the sixties and the seventies.
As Unmap explains, "The concept behind Frazetta and the time it's taken me to release the music are tied together. I became quite ill over the last couple of years, which impacted my energy and focus. I've been told I have a damaged thyroid gland, but after visiting multiple specialists and doctors, no exact cause can be found. It's still something I deal with every day and will likely deal with for the rest of my life. When I was learning about what was happening inside my body, it reminded me of the artist Frank Frazetta. He struggled for eight years after a misdiagnosed thyroid condition wrecked havoc on his body and almost ruined his career. I read that when I was about 19, and it stuck with me. As a fan, I found it frightening. The music is a result of the malaise of an illness like this, acknowledging that it sucks, but also finding warmth and appreciation in the things in life that are good."
Falling in line with Unmap's past works, 'Frazetta' is an exercise in futuristic cyborg soul. Syncopated mid-tempo drum programming shuffles in tandem with shimmering synth experimentation, man/machine auto-tuned vocals and delicate piano. Ultimately, it's a cycle of work that rides the line between live and programmed feels in a similar fashion to the likes of Darkstar and Redinho. Book-ended by the delicate atmospherics of Well and Unrest, the middle three cuts, Luv Songs, Frazetta and One are explosive and club-ready.
Warm-hearted as it is, 'Frazetta' is also a stark and lonely record. Completely committed and fully inside the songs, Unmap often sounds like he's the last man left alive in an empty universe. "I'm a private and reserved person…," he explains. "I'm getting worse at being sociable, caring about social events, making acquaintances, keeping in touch with friends… That may sound sad, but in some way there is a huge relief to owning a solitary life. I recognise that this mindset is completely affected by being pretty unwell, but it's just something that was already there and is now exaggerated."
'Frazetta' is out now.