23.03.2011, Words by Charlie Jones
Record Shopping With Skull Juice
Skull Juice are Alex Egan and Benedict Bull. Both have been putting on great nights in London for some years now, so we're thrilled to have them playing our party this Saturday. We got them to tell us about some of the best records they've picked up recently.
Connan Mockasin – Forever Dolphin Love 12" [Phantasy]
Connan's album blew me away last year…the original version of 'Forever Dolphin Love' is mindbendingly good. So great to have it on vinyl now. Mike and Erol take the track in different directions but i love both their versions. A lot of talent on one killer looking clear 12". Look out for the re-released album, coming soon.
BNJMN – Plastic World 2xLP [Rush Hour]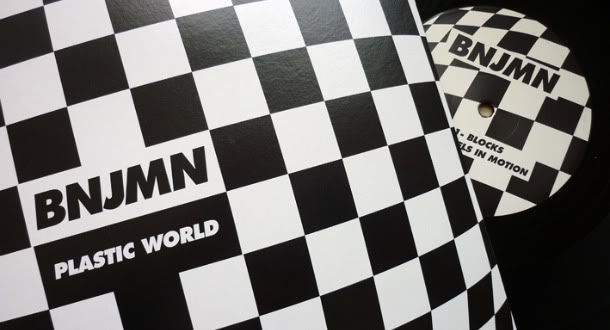 There was an amazing sampler with 'Blocks' on floating around last summer, it's such an uplifting piece of music…so when I heard there was a whole album coming I couldn't wait. Thankfully it doesn't disappoint, and 'Wheels In Motion', 'See Thru The Stars' and 'Miniature Steps' are pleasing my ears a lot right now. It's a great listen from start to finish.
Actress – Harrier ATTK/Gershwin 12" [NonPlus+]
Alongside Connan's album, I reckon Actress' 'Splazsh' was the record I listened to most last year. I like how you're never quite sure what you're getting when you pick one of his releases up, but they're always bloody good. I certainly didn't see 'Maze' coming anyway. This record is another example of that, two very dissimilar tracks, yet instantly recognisable as his. Can't wait to see what he's got up his sleeves next.
Daphni – Edits Vol.1 12" [Resista]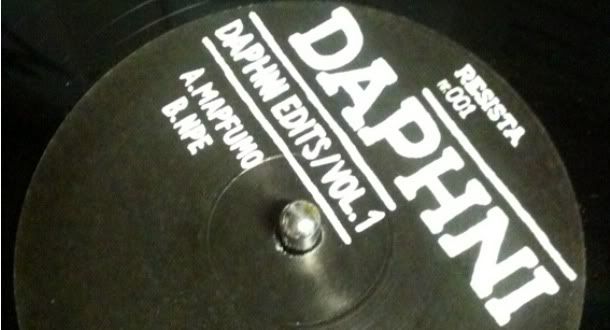 Daphni is another of Dan Snaith's aliases, and I first heard 'Mapfumo' on his Caribou RA mix…it's been stuck in my head ever since. It's over 12 minutes long but could probably get away with being twice that length. The b-side 'NPE' is also superb and has that kind of cold-war era soundtrack feel…it's conjuring up a night-time jungle espionage scene to me at the moment. Make of that what you will. Loving 'Ye Ye' on the recent Four Tet/Daphni split 12" too.
Virgo Four – Resurrection 5xLP [Rush Hour]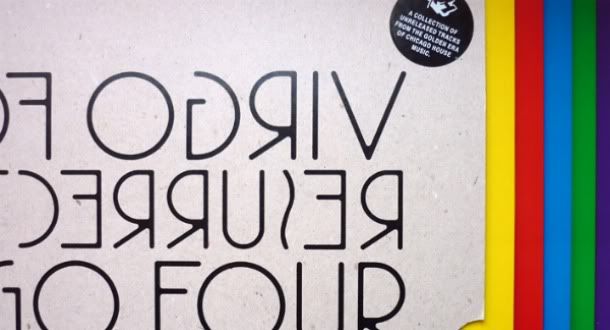 Thirty previously unreleased Virgo Four tracks, made between 1984 and 1990, spread over five 12"s in a lovely box set…what's not to love? And get this, it's all fantastic. I honestly can't believe gems like 'Sex', 'Let The Music Play', 'It's A Crime', 'I Have Always Wanted' and 'Deep Blue' weren't deemed good enough to come out back then. Well done rush hour for making it all right in the end.
Hype Williams – One Nation LP [Hippos In Tanks]
I've always been a fan of records that make you feel like you're on drugs when you listen to them, and one day I may even admit to my secret, guilty love for smooth as fuck RnB, luckily I can combine both by listening to the new Hype Williams album, and seem like the coolest kid around at the same time, it's pure win/win.
Pearson Sound – NSWL007 12" [Night Slugs]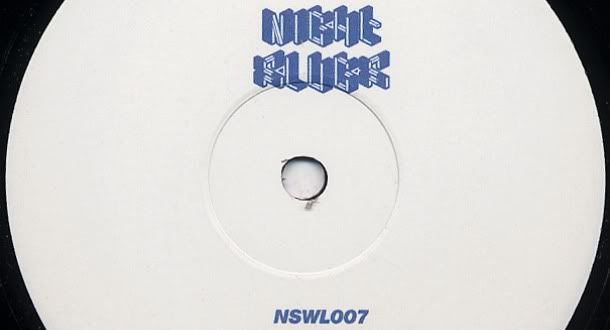 Sometimes you just need a record that will, you know, work in the dance. Pearson Sound, aka Ramadanman, has been basically nailing the most exciting, fresh dance music coming out for a while now, along with Addison Groove, Instra:mental, and in fact basically everyone on Swamp 81, Night Slugs & Hessle.
Instra:mental – Resolution 653 Sampler 12" [NonPlus+]
Speaking of which, 'When I Dip' is one of the biggest and best tunes I've heard in ages. Just huge. It's probably the least Electro-referencing track on their upcoming album, but it's a future looking banger that stands alone, just like the best of 'em.
Tim Hecker – Ravedeath, 1972 [Kranky]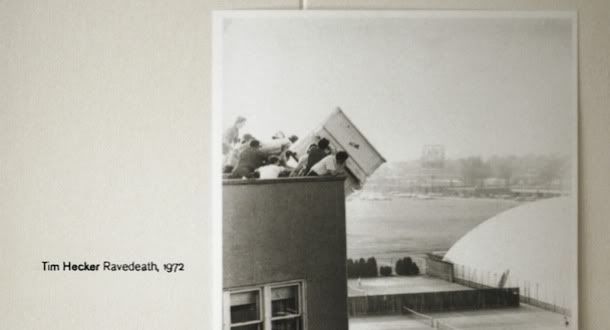 Hecker's latest Dub-Techno meets UK Funky, Acid House masterpiece. Well, not really, more of an all consuming grey void of nihilistic miasma, run through with a kind of glorious uplifting beauty. Like having a really awesome comedown while looking at a beautiful sunrise on some cliffs.
Cuticle – Merciful Swound 12" [100% Silk]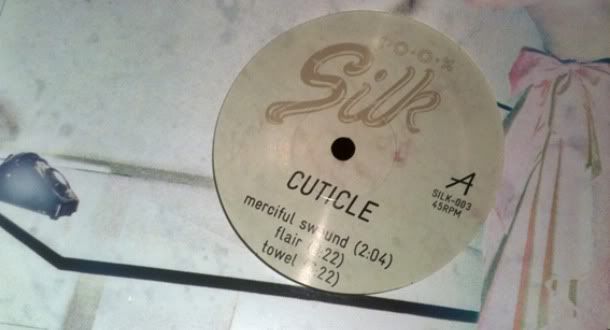 A super-group of people that most people have never heard of. Cuticle is Driphouse, Rene Hell and Nimby, their 12" on Not Not Fun's 100% Silk sub-label, is a 4D dancefloor vision that looks at clubbing through a lysergic lens not far removed from the world views of James Ferraro or Dan Lopatin, and sounds a bit like the 3D effects from Lawnmower man.