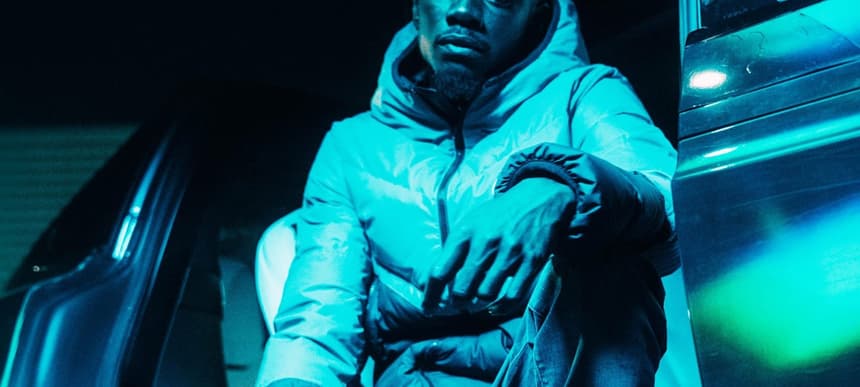 14.10.2021, Words by Maisie Goulsbra
Lewisham-born rapper Reeko Squeeze returns with a beat produced by SV
The Lewisham-born rapper, has been coined "UK Drill's likeable Rogue" for bringing a positive solemnity to drill
Following a steady stream of hard-hitting releases in 2020 through to 2021, ex-Section Boyz member, Reeko Squeeze returns with his newest beat 'Woody', produced by the coldest producer in the game, SV. The Lewisham-born rapper, has been coined "UK Drill's likeable Rogue" for bringing a positive solemnity to drill, and he's collaborated with some of the genre's legends like 67, Youngs Teflon, Abra Cadabra, and icons like AJ Tracey and Donae'O.
Past releases like 'Go Get It', which was premiered by GRM Daily received global applause, and 'Set It Off', saw Reeko pair up with esteemed producer Carns Hill, whose known for working with 67 and Youngs Teflon. Maintaining his stamina as an artist, 'Woody' strikes back over SV's sonic architecture, via bars that are charged with freshness, youth and vigour. SV has racked up credits on tracks with AJ Tracey, Abra Cadabra, Blanco, Chip, Loski, LD, Kwengface, Kojo Funds, Jaykae, Swarmz, TPL and Tion Wayne, and with Reeko's solo career kicking off, we're expecting big things to come Reeko's way too.
Check out the Leon Matthews-directed music video below and stream the track on your preferred service here.
'Woody' by Reeko Squeeze is out now via DMY.
For more of the absolute best new music follow Dummy's Spotify and listen to UK Rap, Drill & Grime.