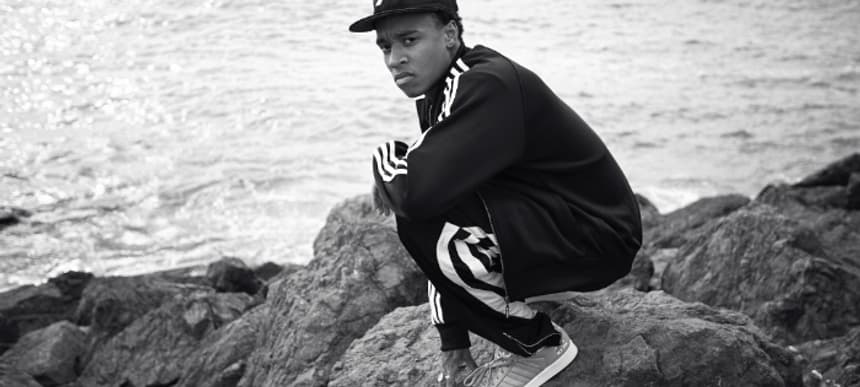 24.09.2015, Words by Sean Murray
Rejjie Snow - Blakkst Skn (feat. Rae Morris)
Rejjie Snow has announced details of a new single Blakkst Skn.
Featuring vocals from singer-songwriter Rae Morris and produced by KAYTRANADA, the Irish rapper's latest collaboration is a hook-up of the highest grade that addresses interracial love in a heady cathartic manner.
While sonically it's a big departure from his previous work, Rejjie steps up with a jam that you can dance to while growling politically-charged bars around KAYTRANADA's bouncy production. Morris provides a powerful chorus that echoes Snow's thoughts of isolation and not wanting to wake up, and collectively the trio prove that pop can challenge social injustices and negativity with a potent message.
Listen to Blakkst Skin above and revisit our recent Next feature with Rejjie Snow here.
Rejjie Snow will release Blakkst Skin on November 13th through Hometown (pre-order).