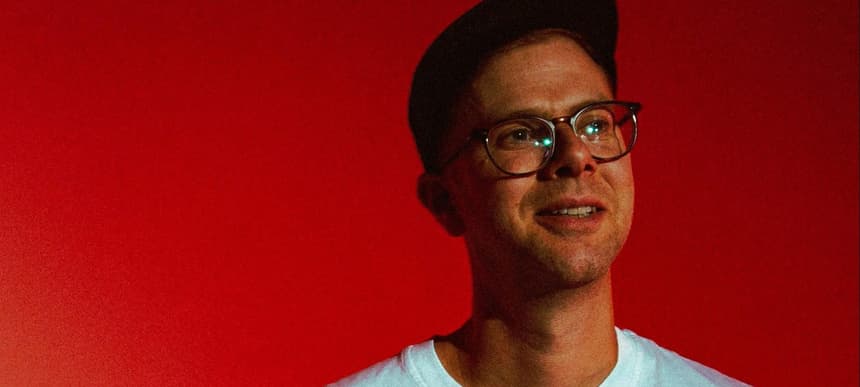 24.08.2022, Words by Billy Ward
Sound of Fractures' new single 'Perfect Night' unlocks the collaborative potential of StemsDAO
The track was created using LA-based producer Harris Cole's stems...
Following the recent release of Sound of Fractures' 'IRL' EP, electronic artist and innovator Jamie Reddington is back again with a brand new offering 'Perfect Night', built from stems created by LA-based producer Harris Cole.
The single was made via StemsDAO – an ambitious new platform allowing artists to drop their collections of stems as NFTs. Artists releasing their stems on the platform are able to create a game around the drop within the StemsDAO community, encouraging fellow musicians and fans to create and release original music with their favourite artists, while also being entered for prizes. 
Already an existing fan and NFT collector of Harris Cole's music, Sound of Fractures' single 'Perfect Night' was the winning song from StemsDAO's 4th community game, enabling the London-based artist to make a new track with Cole's exclusive stems, while crediting Cole as a songwriter.
Sonically, the track continues to expand upon the effervescent brand of electronic music toasted across Sound of Fractures' recent EP. Using Cole's library of stems to weave his very own signature sound into the single, Jamie's latest offering demonstrates his love for mind-bending productions as well as his drive to embrace new formats and anchor the music industry into a collaborative new era.
Speaking about the new single, Jamie explains: "Having previously been a collector of Harris Cole's NFT's, I took the opportunity to collaborate with one of my favourite artists and 'Perfect Night' was born. 'Perfect Night' is emotional electronic music at its best, and a great example of the collaborative ethos being developed in web3 online communities."
This is not the first time StemsDAO and Sound of Fractures have collaborated. In March, he released the stems of his song 'Real Friends' for StemsDAO's Game II. Out of 18 remixes submitted by the community, 6 were chosen by Sound of Fractures to be released as a collaborative remix album.
In a statement about the 'Perfect Night', StemsDAO commented: "We were so happy to see Jamie participate in another one of our remix games – this time as the remixer instead of the curated artist. The vision of StemsDAO is to help fans 'make music with their favourite artist' and blur the lines between artist and fan. A prolific musician in his own right, Sound of Fractures was also a fan of Harris Cole before and actually collected NFTs from him. Game 4 gave him the chance to make music with the stems of one of his favourite artists and Harris Cole is credited as a songwriter on the track."
Stream 'Perfect Night' below or listen with your preferred player here.
'Perfect Night' by Sound of Fractures is out now via DMY.
Submit music for release via DMY Artists.
Read next: Sound of Fractures' effervescent dance EP 'IRL' spearheads his web3 ambitions