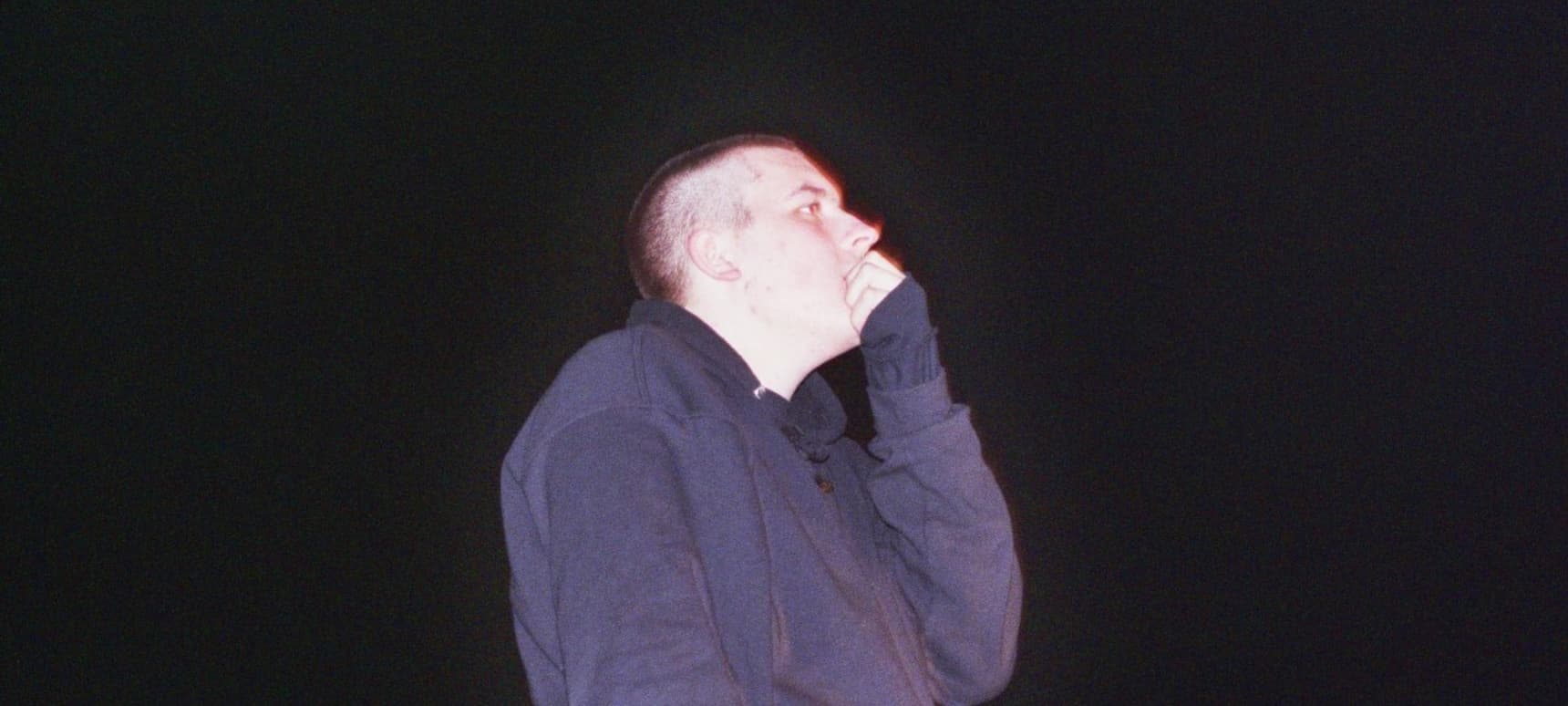 16.12.2015, Words by dummymag
Listen: Eaves - Movement 3
Eaves is a producer from New York who started out making hip hop beats and uploading them to his Soundcloud over a year ago and as time's gone on, his productions have swayed more into the experimental realm. Coming to Purple Tape Pedigree, a label started in 2009 by Geng, he's unveiling a 4-part project called 'Gorilla'. Having already heard the first two movements, here he has 'Movement 3' to share with us.
Packed with scratching drums, alarming atmospherics and ominous chops – 'Movement 3' utilises samples that he's found on his internet travels that have helped to shape the whole 'Gorilla' project. The internet and our rapidly changing consumption habits is part of what inspired Eaves while constructing 'Gorilla', using "the dark side of Youtube" in particular with cellphone recorded tragedies, EDM festivals and LIveLeak broadcasts being the build up of his drums. The record is mastered by Jeremy Cox, who's been the engineer behind a lot of the most exciting experimental club records in the past year.
Find out more about the movement, listen to 'Movement 3' in its entirety and watch one of the videos that Eaves sampled for the project below.
How does 'Movement 3' fit into your Gorilla project as a whole, what does it represent to you?
To me, 'Movement 3', is really about tension; I think it's the most aggressive piece of GORILLA. For example, "Used Therapy", was built by deconstructing the last track of 'Movement 2', "Kiev Brake Precinct." It takes the ecstatic melody of the original track and fucks with it, pitching and distorting it to the point where the only real identity is sub bass underneath melodic noise. That tension between noise and cleanliness is something I am always trying to investigate, trying to understand how the two can react to each other in a musical space. The goal of 'Movement 3' was to disarm and detach itself from the rest of GORILLA, sacrificing the stretched EDM and trance synths for alarms and artillery sounds. 'Movement 3', to me, is also the most textural of GORILLA, allowing for a larger spatial or environmental presence in the music. And that ending vocal sample on "Fuck Out" is Chester Bennington of Linkin Park.
The dark side of Youtube helped to shape each movement, can you share a specific video with us that was sampled on the record?
While I was generating ideas for GORILLA, I was heavily invested in YouTube scouring, trying to find specific samples that would relay a certain story. I was watching a lot of war footage, from current global crises, such as what was going on in Ukraine last year. I became obsessed with watching these videos taken on handheld cameras and phones, getting a first hand look of what was actually happening on the battlefield. It was striking, and my enthrallment with the footage actually made me question my own validity in watching. Was I watching for empathetic reasons, or was I watching for entertainment? I was checking Facebook while I watched, going back and forth on Ableton, sitting in my comfortable Brooklyn apartment. That blurry line between empathy and entertainment really made me question the role that ethics play in Internet content. And that became something I tried to investigate with GORILLA, by including samples such as the video above and placing them in a context that was manipulated, but still maintained the tragedy of those events. Juxtaposing that tragedy with euphoric trance melodies, I tried to get at a pseudo-replication of my own personal experiences with the wealth of emotional diversity that is the Internet.
'Gorilla' is out via Purple Tape Pedigree on 18th December 2015 (pre-order).