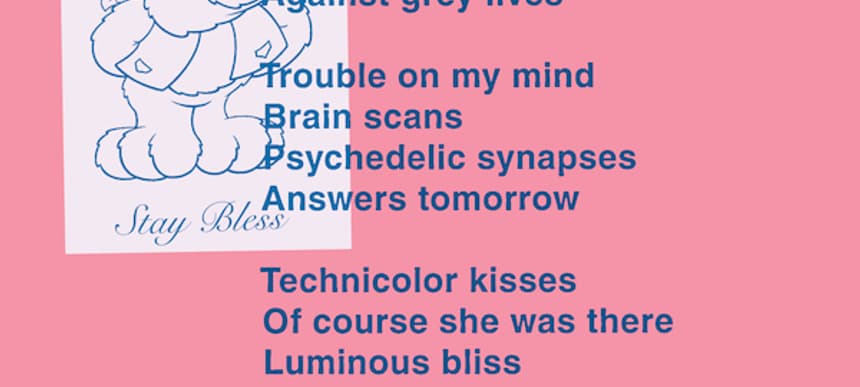 09.12.2015, Words by dummymag
Stream: Stay Bless - 'Be Good To Yourself' EP
R&B pop wizard George Cassavetes aka Stay Bless recently announced a new EP 'Be Good To Yourself', due for release on Neon Tetra in the next few days.
Stay Bless teams up with rapper/producer Brey and British songwriter Gabriel Bruce for the melodic opener No Love Lost. A floating piece of symphonic pop, it blends lyrics about love and isolation, effortlessly melting into second track New Dream. An '80s style pop-balled brought forward into the '10s, New Dream employs the talents of recent Ghostly International signing and former Solange Knowles band member, Starchild.
Toned down tropical jam Hotbed Rising and soothing closing track Unbound finish off 'Be Good To Yourself', which is perfectly packaged with sugar-sweet pink artwork reminiscent of '80s greetings cards.
Listen to the EP below and get set for release at the end of this week.
'Be Good To Yourself' is out December 11th on Neon Tetra (buy).