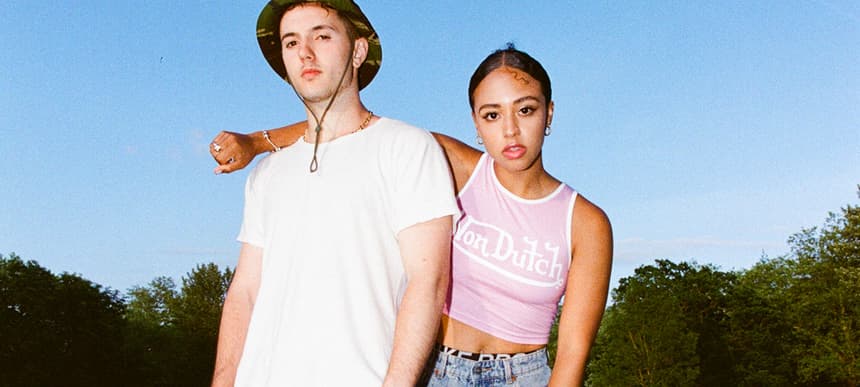 08.07.2021, Words by Maisie Goulsbra
Temptress drop a lo-fi R&B tune all about 'Anxiety'
"The song is a cathartic release about my anxiety, and it's been a long time coming."
London based duo Temptress have just returned with new single 'Anxiety', following 'SOS' which was released in lockdown earlier in the year, and is the latest in a series of great singles since they began releasing in 2016. The pair, who write, produce and direct all of their own music and videos, have stacked up 3 million streams to date, and have headlined their own sold-out show at the Pickle Factory, opened for Rejjie Snow and were invited to perform at Clara Amfo's 'About' showcase.
'Anxiety' is an R&B track with a delicate balance of minimalism and solemnity, with just as much light touch production to maintain Temptress' recognisable style.
"We wanted the music to be open and minimal with the vocals leading the song," adds Vlad. "Samples burst in and out representing anxious feelings of dizziness and confusion."
Two vocal parts are layered with Jess' powerful yet soothing, honey-sweet vocals, on top. The lyrics are direct in their meaning, Jess explains, "I wrote this song during lockdown… Life had slowed down, changed dramatically and provided time for reflection. The song is a cathartic release about my anxiety, and it's been a long time coming."
'Anxiety' comes with its own music video starring Jess and Vlad and filmed in big swooping motions, like the floaty feel of the song with its lo-fi Spanish guitar that drifts in and out throughout. The visual is set in an abandoned location presented as a hyperreal version of the world we live in, where seemingly no one else lives, like the mind of someone gripped by anxiety.
Watch the video below or stream 'Anxiety' (out now via DMY Artists) on your preferred streaming platform here.
Discover the best new R&B by following our R&B, Pop & Soul playlist on Spotify.