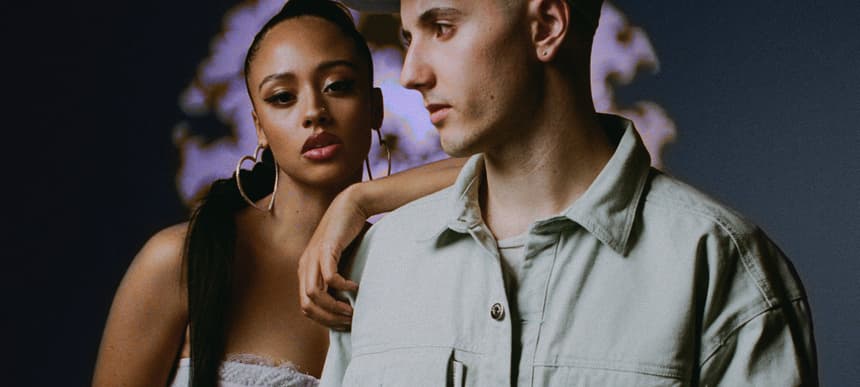 19.04.2022, Words by Billy Ward
Temptress splice UK garage and R&B for summer-ready anthem 'That Feeling'
The new single follows the pair being longlisted for Glastonbury 2022
After releasing their debut EP 'Body' back in November, London-based alt-R&B duo Temptress return with their first single of the year.
Describing that euphoric feeling that only a certain someone can give to you, the pair's latest offering 'That Feeling' is a UK garage-infused number perfect for the summer months of partying around the corner.
Despite the production's retro twist, the single sounds glossy and modern thanks to Jess and Vlad's crooning R&B melodies, helming a sound in line with today's Gen-Z rave trailblazers, such as pinkpatheress and yuné pinku.
Last year's singles 'Anxiety' and 'Right Here' paved the way for Temptress' intimate 4-track project. Taking responsibility of everything from the writing and production, to the mixing, mastering and visuals for the debut EP, the rising duo's DIY approach has been turning heads in the music scene, with the pair recently making it on to the longlist for Glastonbury's 2022 Emerging Talent competition.
This year's longlist was selected by a panel of 30 music writers, supported by PRS For Music and the PRS Foundation. Three of  our DMY Artists were chosen for the list, with Temptress joining Julia-Sophie and Raelle.
Stream 'That Feeling' below or listen with your preferred player here.
'That Feeling' by Temptress is out now on Plastic Fruit Studios via DMY. Submit music for release via DMY Artists.