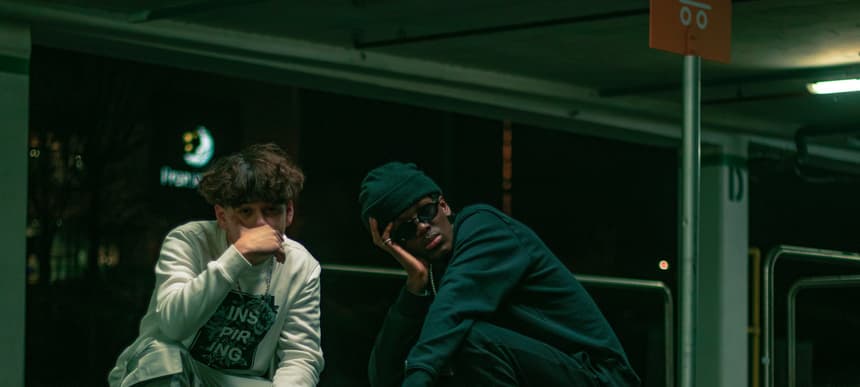 26.02.2021, Words by dummymag
Tm & Remy's 'Leaders' is about not following the pack
The track is out now via our DMY Artists...
Teenage rap duo Tm & Remy hail from the outskirts of London, with the close friends making something that falls in between alternative rap and UK drill.
We're excited to be releasing the next single of theirs via our DMY Artists, and 'Leaders' is out today, a melodic rap track with a memorable hook that stems from not wanting to blindly follow the latest trends and fashion.
Of the track, Remy Saint says: "'Leaders' is our way of saying to be yourself and not to follow the crowd as we've come to know that a lot of people are 'sheep' when it comes to social media and other trends. This is meant to be a motivational song to start the year after our EP and our recent signing with DMY Artists. We think the song is really different but catchy and manages to portray our feelings towards those who we consider 'sheep' people".
The track's artwork singles out leaders in their fields that spoke to the pair – Kyrie Irving, Naomi Osaka, Lionel Messi and Anthony Joshua, cementing the notion of staying true to yourself.
Stream the track below or via your preferred service here.
Keep up to date with all of our DMY releases via this playlist, and follow our weekly-updated NEXT HYPE playlist.