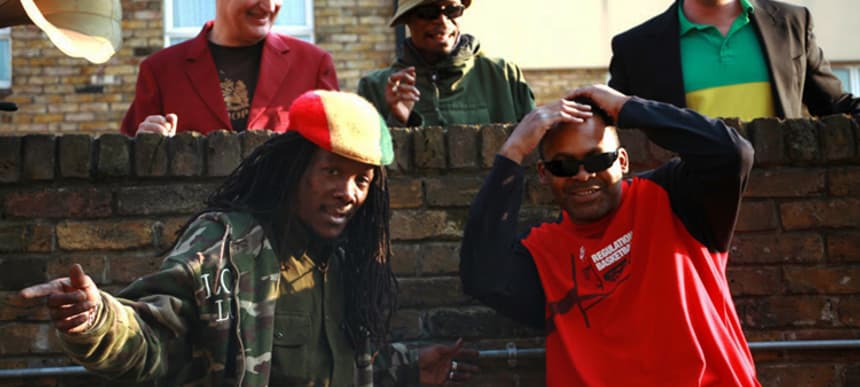 11.08.2015, Words by Natalie /
Trojan Sound System - Time is the Answer
More than a decade later and Trojan Sound System are unbroken in their pursuit of love and unity. The group has transcended British music whilst infiltrating the club scene, successfully making reggae and dub relevant in an age of aggressive beats and violent sensibilities.
Holding the accolade of one of the most respected contemporary sound systems, the Trojan boys promote a strictly vinyl way of life born out of the purest of reggae sensibilities. However, reggae holds a message that lies beneath the idyllic vibrations and tropical beats. A vehicle for social commentary, reggae is as much a representation of marginalized society as it is a feel-good genre of music. The beats may be infectious but its vibes have the power to heal. It's this concept that Trojan Sound System have so emphatically harnessed, using their artistry to communicate on a deeper level, connecting their audiences through a shared understanding of societal frustration, fear and ideology.
Forthcoming release Time Is The Answer is a reaction to the global scale of tension that has developed from the current climate of instability overseas. With many societies living in a state of near constant fear from attack Time Is The Answer is a response to this unease. The track is undeniably buoyant with the trademark sunny beats that makes Trojan Sound Systems music so enduringly popular. Yet the vibrancy of the track is underlined by a foreboding undertone that keeps the message starkly apparent throughout – the world may be in trouble but we have hope. The optimism and solidarity that shines through this track is enduring. "Time is the master and the answer" says Trojan's Daddy Ad and Earl Gateshead and we can't help but think they might be right.
Trojan Sound System release their brand new track Time Is The Answer on limited 12" vinyl on September 18th via TSS records.