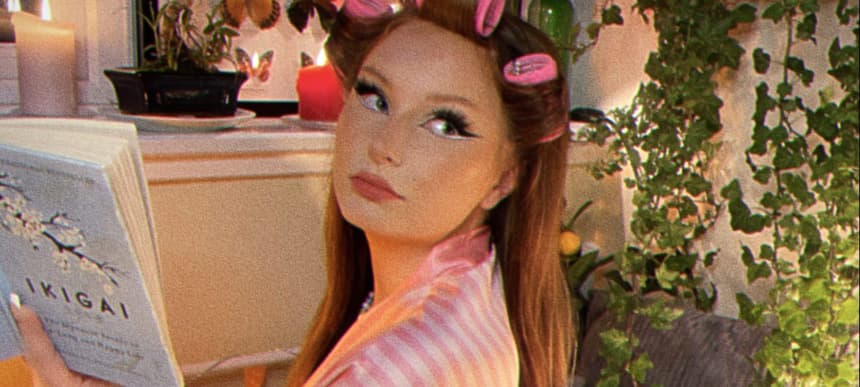 30.09.2021, Words by Billy Ward
vi0let marks her return with flirtatious new R&B single 'Deceptive'
The singer's latest offering might just be her best yet...
Keeping up the momentum she has built for herself so far this year, Brighton-based singer-songwriter vi0let is back with her soulful new single 'Deceptive'.
From the female empowerment anthem 'Ignite' to the intense, emotionally-driven late night R&B vibe 'Toxic City', we've already seen the rising songstress drop some great tracks in 2021 – and her latest offering might just be her best yet.
The ultra smooth and sultry cut details the art of flirtation, but also the scary feeling to be so open and honest with someone you're getting to know. Lacing the German-Irish vocalist's golden melodies over the rich Matthew Sperring production, the light-hearted and fun sound is packed with deeply emotive undercurrents. 
Blessed with a breathtaking voice and an incredible songwriting ability, vi0let effortlessly infuses R&B, pop and elements of hip hop in her music.
Stream 'Deceptive' below or listen with your preferred player here.
'Deceptive' by vi0let is out now on Nü Inc Sound via DMY.