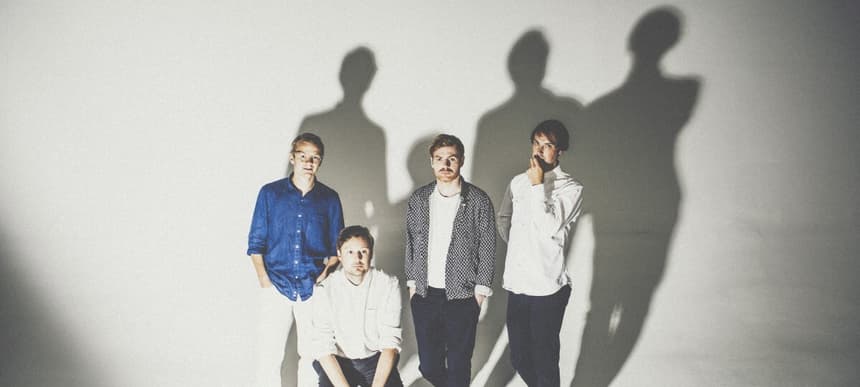 26.10.2017, Words by dummymag
Video Premiere: Django Django - Tic Tac Toe (Where's The Rides Remix)
Django Django are like buses – you wait an eternity for one, and then two come at the same time. The quartet had been quiet since their last full-length album, 2015's Born Under Saturn, but returned to the surface recently with new single 'Tic Tac Toe'. Today, we are premiering The 'Where's The Rides?' remix, which is accompanied by a video created by Tachyons+. The trippy beats and frantic energy of the track are enhanced by colourful, distorted images and ghostly, chopped-up clips that infiltrate the visual.
"We were at Nick McCarthy's studio in Hackney recording a track and he has a lot of old synths in there, so we started messing around with them and came up with some sounds we thought were great," Dave of Django Django said of the remix. "I took it back to the studio and added some break-beats and bits of Vinny's echoed vocal and this was the result."
Watch the adventurous visual below, and check out Django Django's website for tickets to their upcoming European tour, which commences in February 2018.