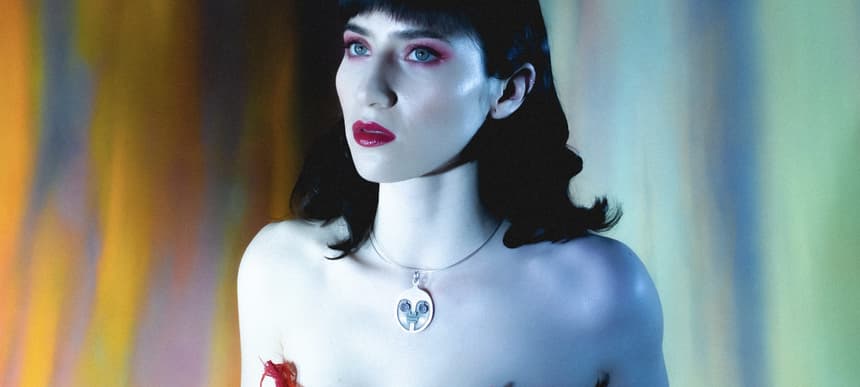 17.06.2022, Words by Billy Ward
XATIVA reveals more of her upcoming EP with tender love song 'Fall Back To You'
The Swedish-Ecuadorian's new EP 'Fly Away' lands July 1
London-based Swedish-Ecuadorian musician XATIVA shares her brand new single 'Fall Back To You', the second track to drop from her upcoming EP 'Fly Away', out July 1.
Fusing traditional Latin influences with contemporary jazz and R&B, the songstress' previous release 'You're A Mistake' was a super dreamy and measured acoustic track showcasing her classically trained vocal range. Now, 'Fall Back To You' is a declaration of love, expressing her feelings through gentle Spanish influenced guitar playing and soft harmonies.
Accompanying the music, animation company Studio Gruff (Jordan Rakei, CH4) have created a surreal underwater world where XATIVA exists amongst sea urchins, octopuses, and aquatic plants.
The theme of isolation present in the new single and video is also a central aspect of her upcoming body of work. Grappling with the core themes of loss and love, XATIVA took inspiration from the feelings of solitude and loneliness she was experiencing at the time and began to piece together the EP at London's Soup Studios with Alfa Mist and Moses Boyd collaborator, Giles Barrett.
Watch the music video for 'Fall Back To You' below or stream the single on your preferred player here.
'Fall Back To You' by XATIVA is out now via DMY.
Submit music for release via DMY Artists
Read next: Roma Radz shares post-break-up hyperpop anthem 'It Didn't Happen'