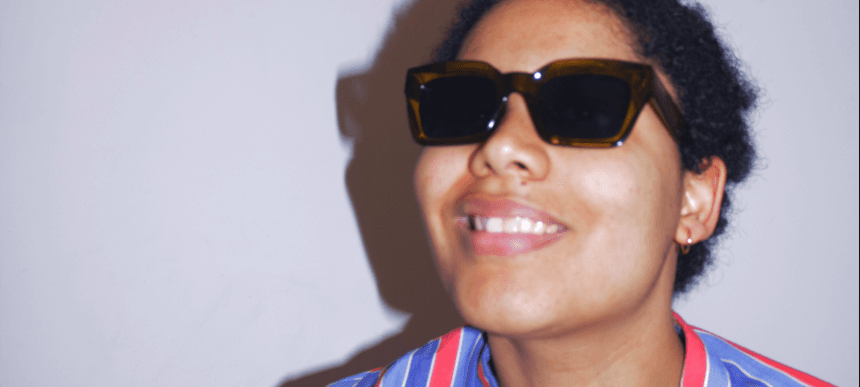 25.03.2022, Words by Billy Ward
YAOUNDÉBOXINGCLUB serves a slice of 2000s nostalgia with new single 'Popstar'
"I really, really enjoyed trying something new and challenging myself..."
Getting her 2022 underway following a pace-setting year of releases previously, YAOUNDÉBOXINGCLUB returns with one of her most creative releases to date in the form of new single 'Popstar'.
Based in London, the French-Cameroonian singer, songwriter and producer has been steadily gaining ground with her wavy productions and poetic wordplay. Continuing to showcase her evolution and versatility as an artist with her latest offering, 'Popstar' combines modern indie pop with a heavy dose of 2000s pop vibes to create an infectious sound.
What was meant to be a SoundCloud exclusive in order to give her fans a little something while she works towards her debut EP, took on a life of its own and is now arriving as a fully-fledged single, exploring new territory for the rising talent.
"The song is a bit of a hedonistic vent where I idealise the lives of 2000s popstars I grew up listening to. As it wasn't supposed to be a serious release, I gave myself full creative freedom and 'Popstar' is the result of me stepping out of my comfort zone," she says: "It's the first song I'm releasing I haven't produced, and it's stylistically and lyrically quite different from what I usually do, but I really, really enjoyed trying something new and challenging myself. I hope people will like the song as much as I do."
'Popstar' continues the momentum YAOUNDÉBOXINGCLUB built up last year following singles 'Birds in the Cage', 'Nightride' and 'Southside'.
Stream 'Popstar' below or listen with your preferred player here.
'Popstar' by YAOUNDÉBOXINGCLUB is out now on Nü Inc. Sound via DMY.
Submit music for release via DMY Artists.