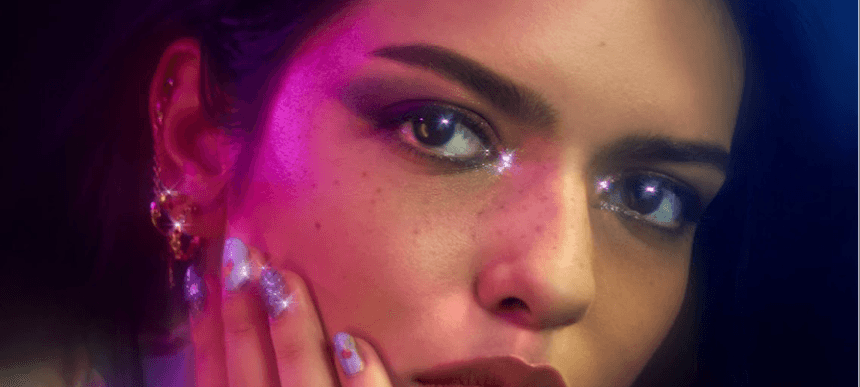 04.04.2022, Words by Billy Ward
yunè pinku's debut EP 'Bluff' is an ode to UK rave culture through the decades
"Bluff is about letting go and reeling in, finding your feet in the night life world..."
Tapping into the complex reality of being a young person during the early 2020s, rising producer and songwriter yunè pinku draws from the UK rave canon with an introspective and future-facing slant.
Having collaborated with rising Australian dance star Logic1000 on breakout hit 'What You Like' and a co-sign from Joy Orbison, who invited her to contribute a guest mix during his Radio 1 residency last year, yunè pinku is steadily rising through the ranks of dance music's finest. We tipped the rising talent to have a big year in our 15 Most Exciting Artists For 2022 list. Read it here.
Consisting of 4 tracks, her newly released debut EP 'Bluff' amalgamates breakbeats, ambience and barrier-defying club tracks in a whistle-stop tour through five decades of underground UK electronic music. With nods to '80s and '90s rave culture, UK garage and early '00s experimental dubstep, the multi-faceted project covers a lot of ground across 4 tracks without losing any of its focus.
Speaking on the new project, yunè says: "'Bluff' is about letting go and reeling in, finding your feet in the night life world. I think this is a kind of an ode to London night life and I think really sums up my feeling of the good times I had as a teenager in London, but also with the slight paranoia of the danger that exists in the night world. The title 'Bluff' is about playing the game and showing your best poker face".
Stream the 'Bluff' EP below:
yunè pinku was one of the 5 focus artists on our recent NEXT HYPE playlist round up. Read about it and follow the playlist on Spotify here.