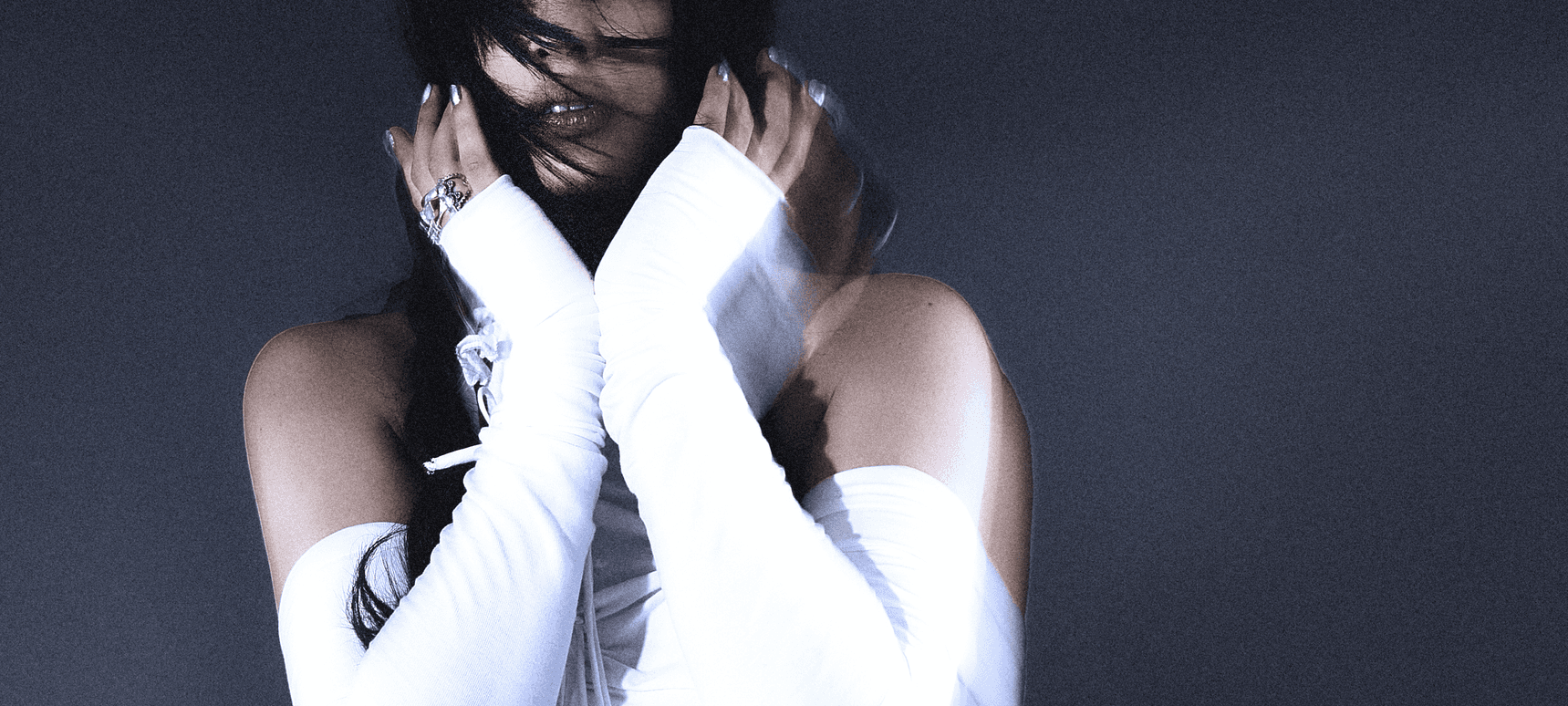 10.11.2022, Words by Billy Ward
yunè pinku's euphoric club track 'Fai Fighter' embraces the beauty of femininity
"Fai Fighter is a sort of homage to the chaos of vulnerability..."
Since we included yunè pinku in our 15 Most Exciting Artists For 2022 list, the teenage Malaysian Irish producer and songwriter has gone on to have the kind of seminal break-out year we were expecting from her. Now, the rising star is back again to start a brand new chapter with her new single 'Fai Fighter'.
Pairing yunè's trademark ethereal vocalism with the track's mesmerising sound design, the young producer manages to glue together a myriad of electronic influences while doubling down on crafting her very own club-ready sound.
"Fai Fighter is a sort of homage to the chaos of vulnerability," comments yunè. "I imagined it existing in a metaverse arena or a futuristic realm of some sorts. I think for me I struggle to articulate the meaning of this track because it's much more of a feeling than a specific word. But it's sort of a phoenix rising, an embrace of femininity."
yunè takes centre stage in the accompanying cinematic visual, bringing an interplanetary wonderland to life with the help of director Leanda Heler.  "The video pays tribute to Asha's Irish heritage, phoenix women, Celtic witches and dark mythology," says Heler. "Within the divine feminine is also destruction – the narrative represents death and rebirth, much like Mother Nature. Within femininity lies a bit of chaos."
Tapping into the complex reality of being a young person during the early 2020s, yunè's debut EP 'Bluff' offered a whistle-stop tour through five decades of underground UK electronic music, amalgamating breakbeats, ambience and barrier-defying club tracks. Now building towards her next project, yunè is making sure the rest of 2022 belongs to her.
Watch the music video for 'Fai Fighter' below or stream the single here.
Read next: Eartheater announces deluxe edition of 'Trinity', shares Doss remix