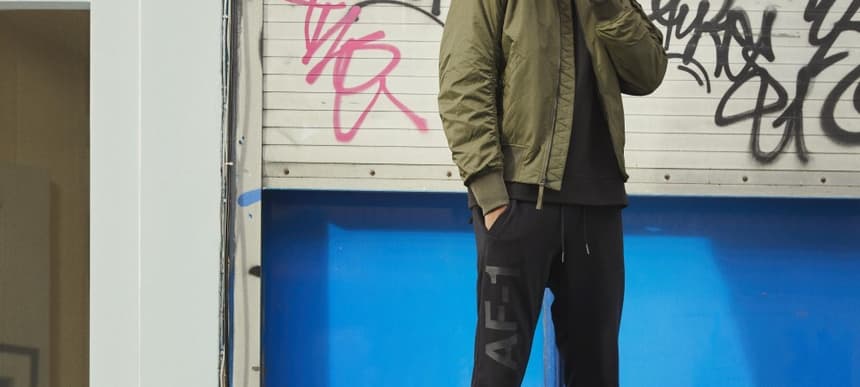 24.11.2017, Words by dummymag
AJ Tracey & Little Simz star in new Nike Air Force 1 campaign
There's no doubt the Nike Air Force 1 has been influential not only as a strict basketball equipment but also as a streetwear shoe. Since it's launch in 1982, generations have adopted the versatile silhouette, with each having their own introduction points and reasons.
Over the years, we've heard stories of the shoe's impact in Baltimore, New York and a handful full of cities. However the position of the Air Force 1 in London is less documented and London's relationship with the Air Force 1 is distinct and holds a deep and important cultural connection with the city. Celebrating 35 years of the Air Force 1's, Nike's new campaign recalls it's strict underground following and the organic street embrace through four contemporary Londoners (including two you might have heard of) and their respective take on the Air Force 1's.
"In London, this is how highly people regard the Air Force 1: You could be going somewhere nice — to the club, for example — and wear a nice shirt, smart trousers and then instead of formal shoes, you would wear a pair of fresh pair of Air Force 1." – AJ Tracey
"My first Air Force 1 pair was white with a red sole. I'll never forget how much I loved those trainers; I used to wear them everywhere! Still, I've always been a fan of the classic whites. I'd usually wear them with a tracksuit. Nice and simple." – Little Simz
Head to the Nike website for more details.