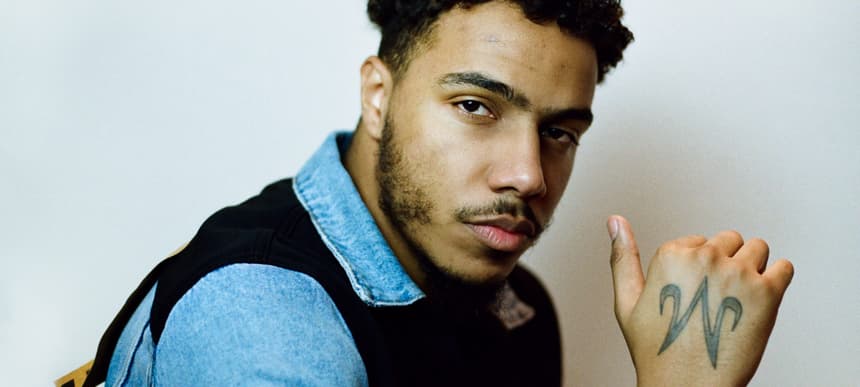 09.06.2022, Words by Billy Ward
AJ Tracey to perform on floating basketball court down the Thames
The mini-concert aims to create greater awareness of the sport in the UK...
Later this evening, Thursday June 9, AJ Tracey will perform live from the UK's first floating basketball court, specially designed by the NBA.
The court will float down the Thames, from Woolwich to The Houses of Parliament, with the rapper's performance poised to kick off a weekend of activities celebrating the NBA's 75th Anniversary Season and the 2022 Finals.
Tracey, whose latest album 'Flu Game' was inspired by Michael Jordan, will showcase three tracks on the court while it floats along the river, and will be live streamed to fans worldwide on YouTube.
Speaking on his involvement, AJ Tracey says: "It's incredible getting NBA fans, like myself, to come together and celebrate the NBA's 75th Anniversary Season this year. Moments like this really put London's love of the game on the map…I'm excited to see the impact it has on basketball in the UK and the communities it's giving back to."
The mini-concert aims to create greater awareness of the sport in the UK and will allow Londoners to see one of the city's most successful rap-stars perform in a one-off production put together by Lady Gaga's creative director.
Anyone who can't make it to the Thames tonight can tune into the livestream at 19:30 to catch the show as it happens. Watch the livestream HERE.
On Saturday June 11, the court is opening up to the public, inviting basketball fans to celebrate the NBA and play on the floating court at a free-to-attend event. Attendees will have the chance to take part in free throw challenges and learn trick shots from the pros, while enjoying complimentary cocktails, street food and live DJs.
Tickets for Saturday June 11 are available here.
Read next: Frank Ocean in talks with A24 to write and direct first feature film, reports claim