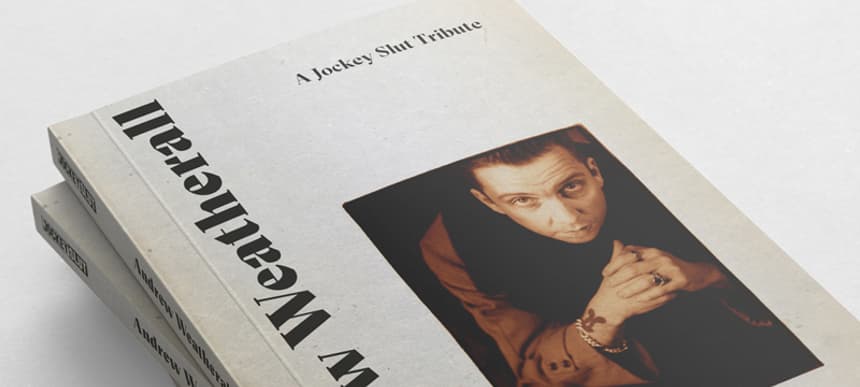 05.11.2020, Words by Felicity Martin
Jockey Slut publish Andrew Weatherall tribute book
All proceeds from sales will go to charities that were important to him
Jockey Slut have announced a tribute book to acid house generation pioneer Andrew Weatherall, who the British dance music and culture magazine covered many times in print.
The DJ and producer sadly passed away earlier this year, and the 160-page Andrew Weatherall: A Jockey Slut Tribute will pay tribute to his legacy.
The book collates past interviews with the engaging raconteur as well as an oral history of his early years featuring interviews with Bobby Gillespie, Ed Simons, Danny Rampling, Terry Farley and more.
In addition, there are articles by the likes of Luke Una, Richard Norris, Joe Muggs and Kris Needs, plus a retrospective of Weatherall's club nights Sabresonic, Bloodsugar and more by John Burgess.
All proceeds are going to charities that were important to Weatherall.