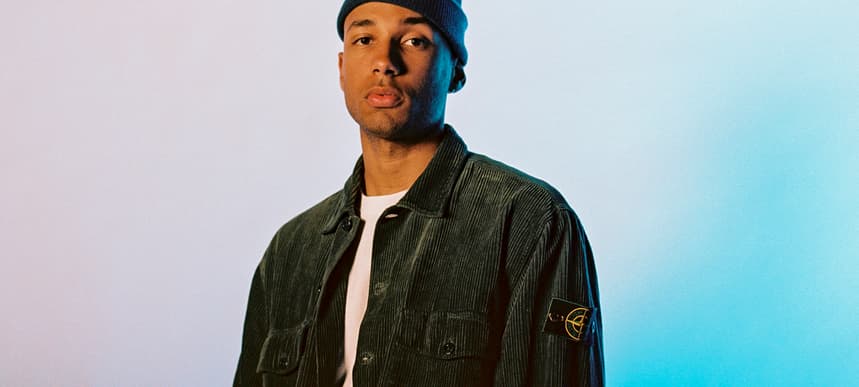 15.09.2021, Words by Billy Ward
ATO and his producers are talking 'SIDE A' with Dummy for an Instagram Live Q&A
Lock into Dummy's Instagram on Thursday September 16 at 8pm to get involved
Following the release of London/Leeds-based artist ATO's highly-anticipated, experimental EP 'SIDE A', Dummy is hosting an Instagram Live Q&A session with the rapper and his producers EDEN, singularbalance and Steve Cooper, to discuss the creation of the project.
Known for wearing his heart on his sleeve when it comes to making music, ATO's new project is an introspective deep-dive into his journey so far, touching heavily on past experiences from racism and mental health, to relationships, family and illness. Exploring what it means to be brought up Black and British, 'SIDE A' provides a unique take on UK rap which draws heavily on oscillating synths, guitar chords and left-field drum beats.
Locked in for Thursday September 16 at 8pm, ATO will be joining us on Instagram Live for a deep dive into the project. The rapidly rising British-Ghanaian-Danish talent recently fronted our BRAND NEW Tracks of the Week with his song 'no caroline' from the EP. Now, he'll sit down with his producers to give exclusive insight into the globally collaborative production process of 'SIDE A'.
Hosted by Dylan Murphy, the conversation will focus on the team dynamic of working virtually across the world during lockdown; the role of advanced music technology in the creation of the EP; artistic vulnerability and trust; the art of world building, looking at early mood boards, images and colour pallets, as well as looking to the future.
Join us on Dummy's Instagram at 8pm, Thursday September 16, to get involved with the Q&A.
Tickets for ATO's upcoming show at The Grace, London on Tuesday October 5 can be purchased here.
Stream 'SIDE A' below: