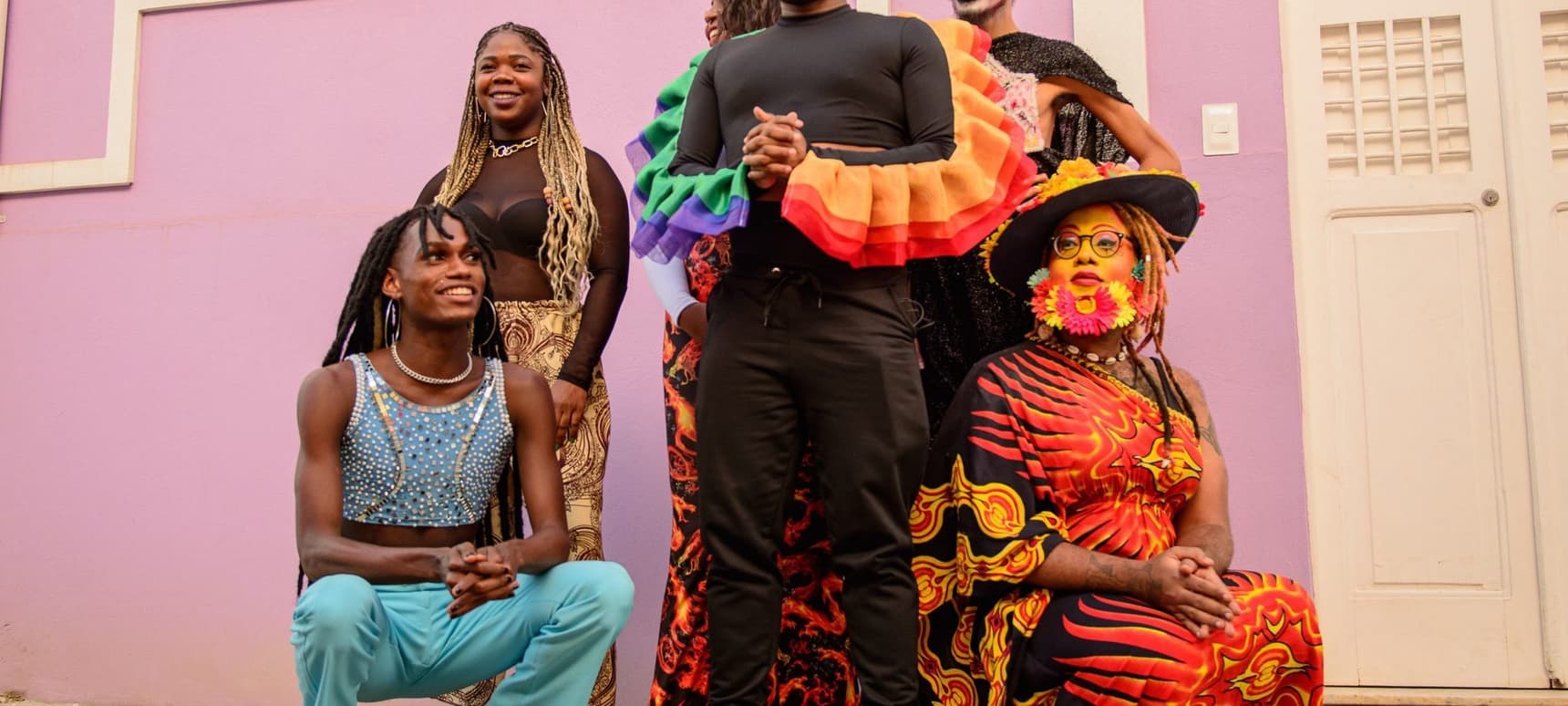 09.09.2021, Words by Billy Ward
Ballantine's launches 'Resetting the Dancefloor' initiative after report finds 1 in 3 music lovers experience discrimination
Honey Dijon, Jamal Edwards and Afrobapho are among the names calling for positive change...
The dancefloor is often thought of as a safe place for freedom of expression: a place where people can put their differences aside and become united by the power of music. While this ideal is a nice thought, a new report by Ballantine's True Music platform found that 1 in 3 music lovers globally have experienced discrimination and a further 84% have witnessed it on the dancefloor.
Surveying over 2,300 music lovers across four continents, the Scotch whiskey company's 'Resetting the Dancefloor' report highlights that while there is work to be done for dancefloors to be truly inclusive, the pandemic offers an opportunity for a 'reset'. Ballantine's aims to drive action to address this through a series of commitments and initiatives, including a six-figure fund to support emerging music collectives, and via global experiences that celebrate inclusive dancefloors, with the brand's long standing partner, Boiler Room.
According to the report, the effects of the past 18 months have resulted in a positive change in attitude with three quarters of people saying they would now speak out if they witnessed discrimination at a music event and 89% believing we all have a responsibility to fight discrimination. People want diverse line ups, they want to know that the artists they are watching have been paid fairly and they want to know that every person in the room feels welcome in that space.
Spearheading the initiative and helping the conversation within the music industry by calling on music fans, artists and those within the business to club together and drive change are: Berlin-based DJ Honey Dijon; SBTV Founder Jamal Edwards MBE; dance music diversity and inclusion pioneering collective, HE.SHE.THEY.; co-founders Sophia Kearney & Steven Braines; Madrid-based female DJ collective Chica Gang; Brazilian black and LGBTQIA+ artistic collective Afrobapho; and South African musician Dope Saint Jude.
Ballantine's Head of Music Tom Elton comments: "The past 18 months have seen the live music industry suffer, as lockdowns have forced fans to stay at home and repress desires to be on the dancefloor. As the world begins to emerge from the pandemic, we have the opportunity to press the 'reset' button and club together to rebuild a music culture for everyone.
A commitment to inclusivity is part of Ballantine's DNA – the motto 'a friend to all humankind' has been on the crest of every bottle for over 100 years – and we are committed to putting our pledges in to practice to help drive tangible change. We all have a part to play in the journey to creating a truly inclusive music industry and this is just the start."
Through its initiatives, Ballentine's hopes to drive real change over the next five years in diverse programming, fair payment and inclusive dancefloors. Speaking about the goal, Honey Dijon says: "All of these things we're fighting for – diverse line-ups, diverse dancefloors – this is simply us wanting our humanity and our creativity to be considered as worthy as other people's. That's an expectation no one should be able to stand in the way of."
Access the full report here and watch a short film on Ballentine's True Music Collective below.
Find out more about Ballentine's True Music here. Follow Ballantine's on Instagram.