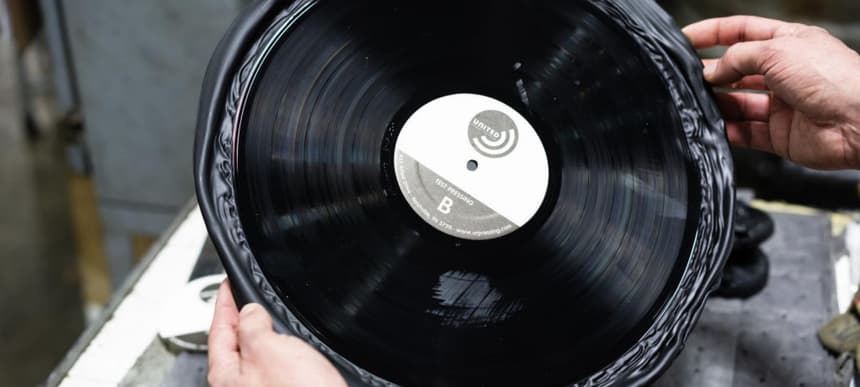 15.01.2021, Words by Felicity Martin
Bandcamp will now press vinyl for you
It was recently revealed that UK vinyl sales had been the highest in 2020 since 1990
Bandcamp is expanding its crowdfunded vinyl pressing service to 10,000 independent artists.
It was recently revealed that UK vinyl sales had been the highest in 2020 since 1990, and on Bandcamp last year, customers bought 2 million LPs through the site – double the year prior.
The pressing service was rolled out in 2019 to a select group of artists, and is now available to many more who have been invited by the platform.
"The service eliminates risk, since your fans' orders – not you – finance the pressing," Bandcamp says. "It eliminates hassle, since we coordinate production, ship the records to fans, fulfil digital, and handle customer support. It offers complete control, with the design and pricing up to you, and Bandcamp taking no ownership of the record."
The service has a minimum pressing of 250 records and allows for four test pressings. Artists are required to submit their own designs, and have 30 days to fund the minimum order through customer pre-orders. Find out more about it here.
Bandcamp recently announced they would be continuing their fee-waiving Bandcamp Fridays initiative into May this year.
Late last year, the platform announced Bandcamp Live, a ticketed live streaming service where artists can perform for and connect with their fans.