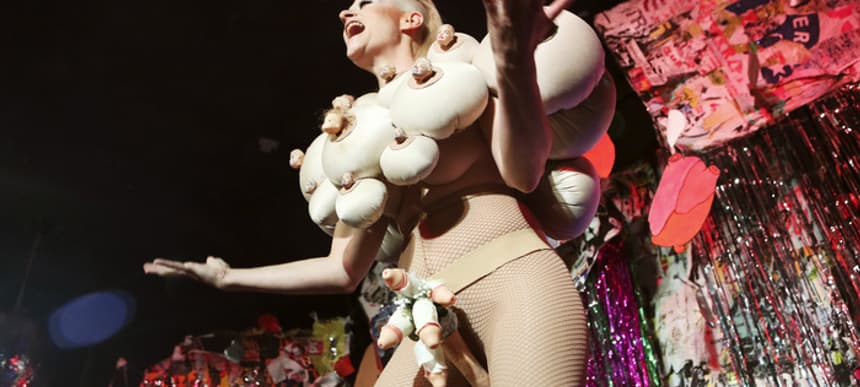 18.07.2014, Words by dummymag
Blood Orange and Peaches are covering German songs for a film about Berlin's queer scene
Filming is complete on 'Desire Will Set You Free', but a Kickstarter campaign has been launched to get things moving in the post-production department.
Berlin's queer scene has a long and proud history, and a new film titled Desire Will Set You Free focuses its story on the city's "multifaceted" LGBQT scenes. Directed by Yony Leyser (William S. Burroughs: A Man Within), among its cast members are Amber Benson of Buffy The Vampire Slayer fame, along with ace musicians such as Peaches (pictured above in familiarly titillating attire) and funk-pop man of brilliance Blood Orange. For Blood Orange, this marks another foray into the film world following his recent work soundtracking James Franco's Palo Alto. The soundtrack features the likes of Peaches and more covering an array of Berlin-focused songs, with Blood Orange reworking industrial band Malaria!. Dev Hynes has also done some additional work on the rest of the soundtrack, which is cool.
Desire Will Set You Free is all done in the filming department, but they've launched a Kickstarter campaign to raise funds for post-production. Head to the Kickstarter page to watch a video introduced by the director and featuring scenes from the film (including a cabaret performance from Peaches, donning inflatable breasts and waving a dildo around, naturally).