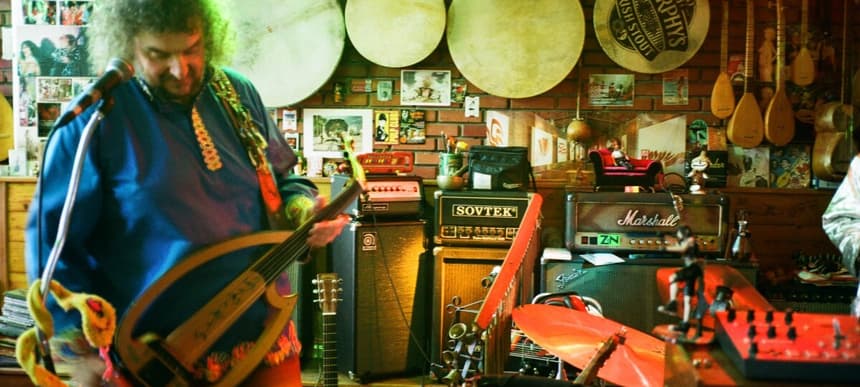 26.02.2018, Words by dummymag
Boiler Room celebrate Turkish psychedelic band BaBa ZuLa in new documentary
Uncovering the vivid world of music's underground scenes, Boiler Room have captured the essence of Turkish psych band BaBa ZuLa in a new documentary.
Titled 'Istanbul Psychedelia', the seven-minute video follows the four man group on a road trip around the Turkish capital, exploring their vision, influences and mix of personalities. They also had time for a live performance fuelled with psychedelia and humour in their visually striking studio.
For the uninitiated, BaBa ZuLa comprises of four members: electric saz player and vocalist Murat Ertel; electronics and percussion master Levent Akman; darbuka player Ümit Akdele; and electric oud player and vocalist Periklis Tsoukalas. Together, they create a style which acts as a natural reflection of their geographical roots.
Watch the video below.
Check out Dummy's curated playlists on Spotify.