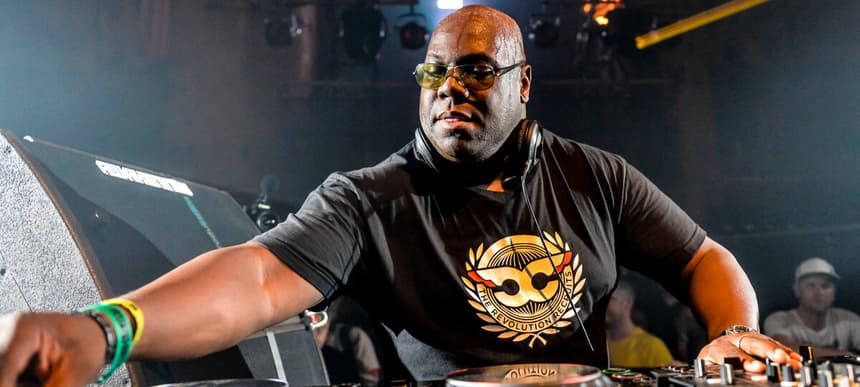 02.10.2020, Words by Billy Ward
Carl Cox says the UK government is "100% wrong" over its live industry stance
"The people have spoken before, we fought for the right to party"
Carl Cox has spoken out against the UK government for saying the live industry is not "viable" during a Q&A session at 2020's Brighton Music Conference.
Kicking off the conference's two days of live programming, Carl Cox and Alon Shulman took part in a Q&A, with Cox turning his attention to the government's recent stance on the nightlife sector, stating: "It's not right that the government thinks that we're unviable."
"The government is 100% wrong," he continued. "The people have spoken before, we fought for the right to party. Despite everything that the police and the politicians put us under, they had to give festivals and clubs the ability to give people what they wanted in their lives, in comfortable surroundings.
"And that's what happened, and it only happened because we all spoke. It's ok me speaking, I'm just one person. We all have to speak out, based on what has been taken away from us. They say we're not viable. I mean, I'd like to see their tax accounts, based on how much we all have to pay, based on what they get in as revenue because they allow these events to continue. It's billions. If we don't come back, we're losing billions and billions, and you know the government don't like to lose billions.
"They can't keep blaming us for everything, it's impossible for them to think that we are unviable. I don't believe it, I won't believe it. I continue to do what I do cos I believe that people still want to be entertained by the music that we play and what we do, and what makes other people happy.
"I've been doing this for the best part of 40 years – my heart and soul and spirit lives on within me to continue to do what I do at the level I do it at. If you love the music, we have to make our voices heard on being viable. They're basically saying we don't exist. We've been involved in this music for 30 years – do you think it'll fizzle out by tomorrow?"
Earlier in the week, representatives of the UK's events industry staged a protest outside of Parliament to voice their concerns over the government's latest Covid support measures, which have shown a lack of consideration for those in the live music and night-time sectors.
The protests came shortly after the UK's Minister for Care, Helen Whately, appeared on Sky News confirming that the government would no longer focus on providing aid for the nightlife industry, stating: "[It] doesn't make sense to continue supporting jobs where there simply isn't work at the moment … we've got to support people where they can be working". Interviewer Kay Burley responded: "So you're not going to support the nightlife industry? It's done? Finished?".
Others in the dance industry have also spoken out against the government's lack of support for the sector. Veteran house DJ Fat Tony recently appeared on Sky News to stress the importance of the UK's live industry, stating: "You're talking about an industry that makes £70 billion for the economy every year."He continued: "My career is not dispensable, it's not something you can throw away. I've worked a lifetime to get to the point in my career where I am. Like an MP or a barrister, we train to do what we do. It's an art."
A movement called #WeMakeEvents has started to highlight the importance of the live sector during the pandemic, supported by industry figures including Annie Mac, who wrote: "The live industry is in dire straits."
The live events industry is in dire straits. Think of every festival, gig, club night you have been to, and think of the people who work to put those events together; the security, the bar staff, the stage crew, the lighting and sound techs, the event promoter..#WeMakeEvents pic.twitter.com/3SuYFOnGB3

— Annie Mac (@AnnieMac) September 30, 2020
You can watch Brighton Music Conference, which is taking place between October 1-2 , live or on-demand here.
Read next: One third of musicians could quit due to the pandemic, new survey reveals