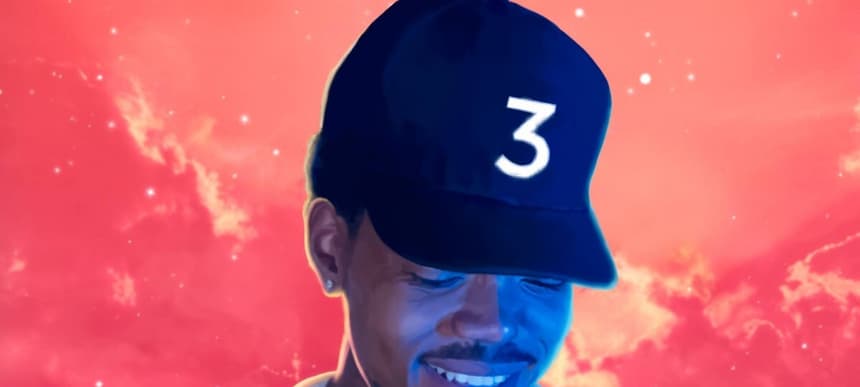 13.05.2016, Words by dummymag
Chance The Rapper releases new mixtape 'Coloring Book'
Following the unveiling of the Lil Wayne and 2 Chainz collaboration No Problem yesterday, Chance The Rapper has released his new mixtape 'Coloring Book'.
Previously titled 'Chance 3', the Chicago rapper's first solo project in nearly three years is out today and features guest appearances from Kanye West, Jeremih, Justin Bieber, Young Thug, Future, and much more. The follow-up to his last mixtape 'Acid Rap' also features Blessings, a track that Chance The Rapper debuted during his appearance on 'The Tonight Show Starring Jimmy Fallon' last week.
As part of the rollout, Chance is also selling a broad range of merchandise on his website; including customised t-shirts and hoodies, snapbacks, baseball caps, posters, and stickers – check them out here.
Listen to 'Coloring Book' via Apple Music and read the tracklist below.
Coloring Book tracklist:
01. All We Got (ft. Kanye West & Chicago Children's Choir)
02. No Problem (ft. Lil Wayne & 2 Chainz)
03. Summer Friends (ft. Jeremih & Francis & The Lights)
04. D.R.A.M. Sings Special
05. Blessings
06. Same Drugs
07. Mixtape (ft. Young Thug & Lil Yachty)
08. Angels (ft. Saba)
09. Juke Jam (ft. Justin Bieber & Towkio)
10. All Night (ft. Knox Fortune)
11. How Great (ft. Jay Electronica & My cousin Nicole)
12. Smoke Break (ft. Future)
13. Finish Line/Drown (ft. T-Pain, Kirk Franklin, Eryn Allen Kane & Noname)
14. Blessings